Fun Ideas for Your Elementary Music Lesson Plans April 2024
Develop music literacy skills with engaging spring elementary music activities for all learners. Update your lesson plans with creative ideas.
April includes an abundance of fun holidays and observances that provide inspiration for your elementary music activities. Incorporate a few of these special observances into your lesson plans to add a cohesive framework or theme for your weekly or monthly activities.
Check the dates below, freshen up your lesson plans with a few fun new activities, and SPARK JOY in your classroom.
And, you don't have to observe these activities on the exact day. I'll never tell. 😊
What's in this post? Click to open the Table of Contents
April Holidays and Observances
April 1 – April Fool's Day
April 2 – Children's Book Day/National Peanut Butter and Jelly Day/National Walking Day
April 4 – School Librarian Day
April 7 – International Beaver Day
April 10 – National Siblings Day
April 11 – Barbershop Quartet Day/National Pet Day
April 15 – World Art Day/Patriot's Day
April 18 – National High Five Day
April 21 – Kindergarten Day
April 22 – Earth Day (U.S.)
April 23 – National Picnic Day
April 24- National Skipping Day
April 25 – World Penguin Day
April 26 – Arbor Day
April 29 – International Dance Day
April 30 – International Jazz Day
Weekly Observances
Week 2 – Library Week
Week 4 – Administrative Assistants Week
Monthly Observances
Jazz Appreciation Month
International Guitar Month
Keep America Beautiful Month
National Kite Month
National Poetry Month
StoryBooks to Read, Sing, and Move
Sing-along books are an excellent choice for elementary music activities, especially on sub days.
Celebrate Children's Book Day and National Peanut Butter and Jelly Day on April 2 by incorporating "Peanut Butter & Jelly," illustrated by Nadine Bernard Westcott, into your early elementary lessons this month. If you don't have the book, try using a real peanut butter and jelly sandwich as a prop!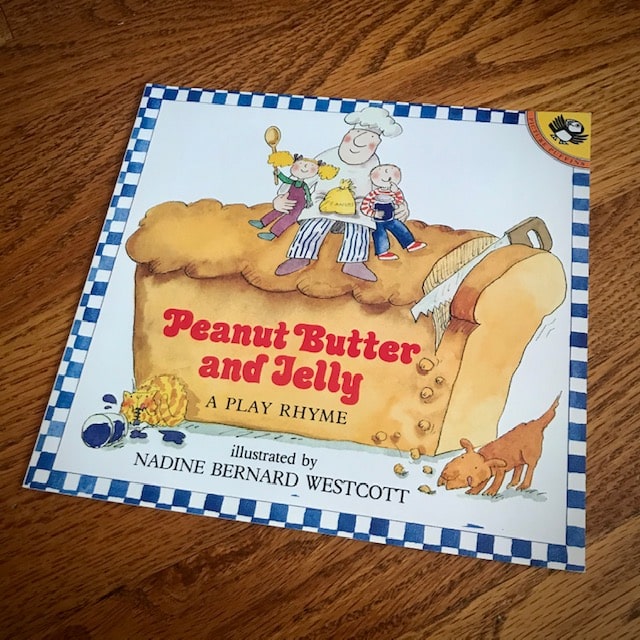 Over in the Meadow, illustrated by David A. Carter, is another beloved sing-along book. Verse 10 features beavers, making it a perfect activity for International Beaver Day on April 7. If you can't find the book online or don't have a physical copy, you could print out or display pictures of each animal to use as props instead.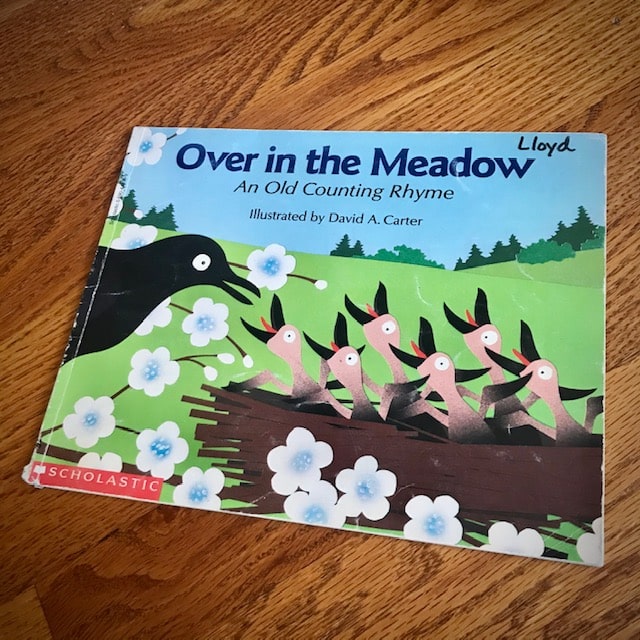 When I was rummaging through my book box, I stumbled upon The Bunny Hop by Teddy Slater, illustrated by Larry Di Fiori. This easy reader is an excellent way to introduce The Bunny Hop dance and get your students up and moving.
Jazz Appreciation Month Playing Cards
These Printable Jazz Musician Playing Cards are perfect for elementary music or middle school general music classrooms. The versatile decks of playing cards may be used to play any standard card game such as Memory, Go Fish, Rummy, etc.
Games work well for centers or stations, music sub plans, homeschool, and group activities. Print and laminate multiple decks for use with large groups.
Or, use the cards as collectible trading cards. One creative teacher even used them as a bulletin board and featured one musician during each class.
Spring Play-Along Video
Springtime is a good time to make Recycled Rhythm Instruments. And, this spring-themed play-along is a perfect way to integrate your new instruments or "found sounds". Thank you Elementary GrooveTracks.
Enjoy!
Joyous Song for Spring and All Year Long
If you don't know this song, you need to look it up! I Don't Care if the Rain Comes Down is an ABSOLUTE FAVORITE. This joyous song will brighten everyone's day.
I don't care if the rain comes down.
I'm gonna dance* all day.
I don't care if the rain comes down.
I'm gonna dance all day.

Hey, hey, carry me away.
I'm gonna dance all day.
Hey, hey, carry me away.
I'm gonna dance all day.
*In each verse substitute a different activity – jump, clap, snap, read, walk, etc. I always like to end with "I'm gonna SING all day."
Challenge your students to create their own verses.
Spring Folk Song with Orff Accompaniments – Sakura
Sakura is a beautiful serene Japanese song with simple rhythm reading patterns. The differentiated Orff accompaniments with varying levels of rhythm and pitch reading and performance activities make this song accessible for students in grades 2-5.
Click to listen to the accompaniment in the video preview.
Camp Songs to Develop Music Skills
Yes! Fun camp songs CAN help your students develop music literacy and performance skills. And, they are also the perfect "hook" for your reluctant singers.
These NO-PREP camp song lessons are specifically designed for the elementary music classroom with differentiated activities for multiple grade levels.
Activities include differentiated Orff accompaniments, movement, fun facts to provide enrichment and help students make connections, and more. Add-on activities are designed to extend lessons over several class periods without becoming stale.
Click to preview and listen to each arrangement in the video previews.
Free Spring Rhythm Clip Cards
These FREE Rhythm Pattern Identification Clip It Cards are perfect for your early elementary kids. Students are engaged as they listen and identify the rhythm patterns they hear.
Need some ideas for using clip cards in your classroom? Take a peek at this post – Fun Rhythm Activities for Elementary Music.
Have You Tried Any of Our Music Literacy Boom Cards Series?
Music Literacy Boom Cards provide game-like learning that builds real music literacy skills. Unlike other online games, these Boom Cards are not just fluff, time-filler activities. They help students develop real music reading skills.
Use the sequential sets for individual or group learning, or as centers or stations. They are perfect for practice or as assessments in the classroom, private studio, or homeschool. Our sets are structured sequentially, similar to instrumental method books. This allows for easy differentiation.
Each series is designed to support gradual and systematic learning, building important skills in a sequential way. Take a peek at the progressive sets available below.
Music Dictation Boom Cards
Students listen and build the musical patterns they hear by dragging and dropping the music blocks. Click the links below to play a few preview games.
Melodic Dictation Boom Cards are available in the Key of C, the Key of F, and the Key of G.
"What Do You Hear?" Ear Training Boom Cards
This series does NOT include the "cute" clipart of some of the other sets. Because it does not look "elementary," these Boom Cards may be used in the middle and high school settings as well depending upon the needs of your students.
Set 1 of each series begins VERY simply for young elementary students. With six sequential sets, the upper levels will challenge more advanced students.
Melodic sets are available in the Key of C, Key of F, and Key of G.
Treble Clef and Bass Clef Note Names
Each note name series includes 6 scaffolded sets which provide a supportive systematic learning environment building skills successively.
Set 1 – Basic Spaces
Set 2 – Basic Lines
Set 3 – Basic Lines and Spaces
Set 4 – Extended Spaces
Set 5 – Extended Lines
Set 6 – Extended Lines and Spaces
Make Your Classroom a Fun Joy-Filled Safe Space
Teaching is always challenging. But the past couple of years have presented even more obstacles. Our children feel this too. Make your classroom a JOYOUS safe space with simple engaging elementary music class activities that teach real music literacy skills.
Spark joy! 😊
Get 5 FREE Music Literacy Boom Cards
When you subscribe to our free email list, you will receive 5 FREE SETS of Boom Cards! And, you will have access to our short video tutorials that walk you through the simple process of getting started and using Boom Cards. I am just an email away if you need more help.
---
Need Help Getting Started with Boom Cards?
If you are new to Boom Cards, click the link below to learn more about getting started and using Boom Cards in the music classroom. You will be glad you did.
How to Develop Students' Music Literacy Skills Using Boom Cards
More Lesson Plan Ideas for the Upcoming Months
Meet the Author
Terri Lloyd is a former elementary music teacher with over 25 years of experience. She holds a Bachelor of Music, a Master of Science in Education, and a Technology Certificate in Instructional Design.
She is currently active in music education through blogging, workshops, and curriculum development. She serves on the music staff at her church and volunteers for an after-school children's program. Terri is an active musician in the community, performing in a local Big Band, pit orchestras, and various events.
Pin for Reference and to Help Other Music Teachers Find this Post