Recycled rhythm instruments can be a valuable addition to your elementary music lesson plans, and they are free. With a limited number of classroom instruments, "found instruments" provide a plethora of activities and ideas that will engage your students.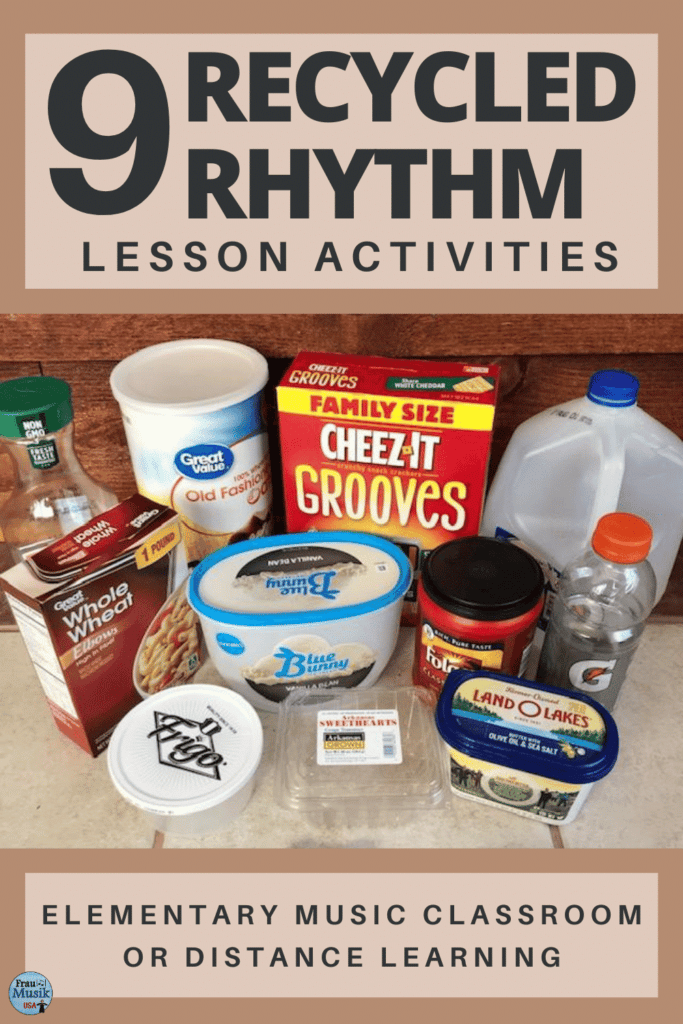 Max Found Two Sticks by Brian Pinkney
Found instruments are all around you. And, the picture book Max Found Two Sticks by Brian Pinkney makes the PERFECT introduction for using found instruments with your elementary music classes.
Enjoy the story read courtesy of the Bolder Philharmonic.
9 Lesson Plan Ideas Using Recycled Rhythm Instruments
Below are nine different activities to incorporate into your Recycled Rhythm Instrument Unit. Space out the activities over several class sessions. Create your lesson plans so that the activities and skills build sequentially.
1. Decorate Instruments
Caution students that some decorations will change the sound of their instruments. Thick construction paper, heavy yarn, or other weighty materials will considerably dampen the sound.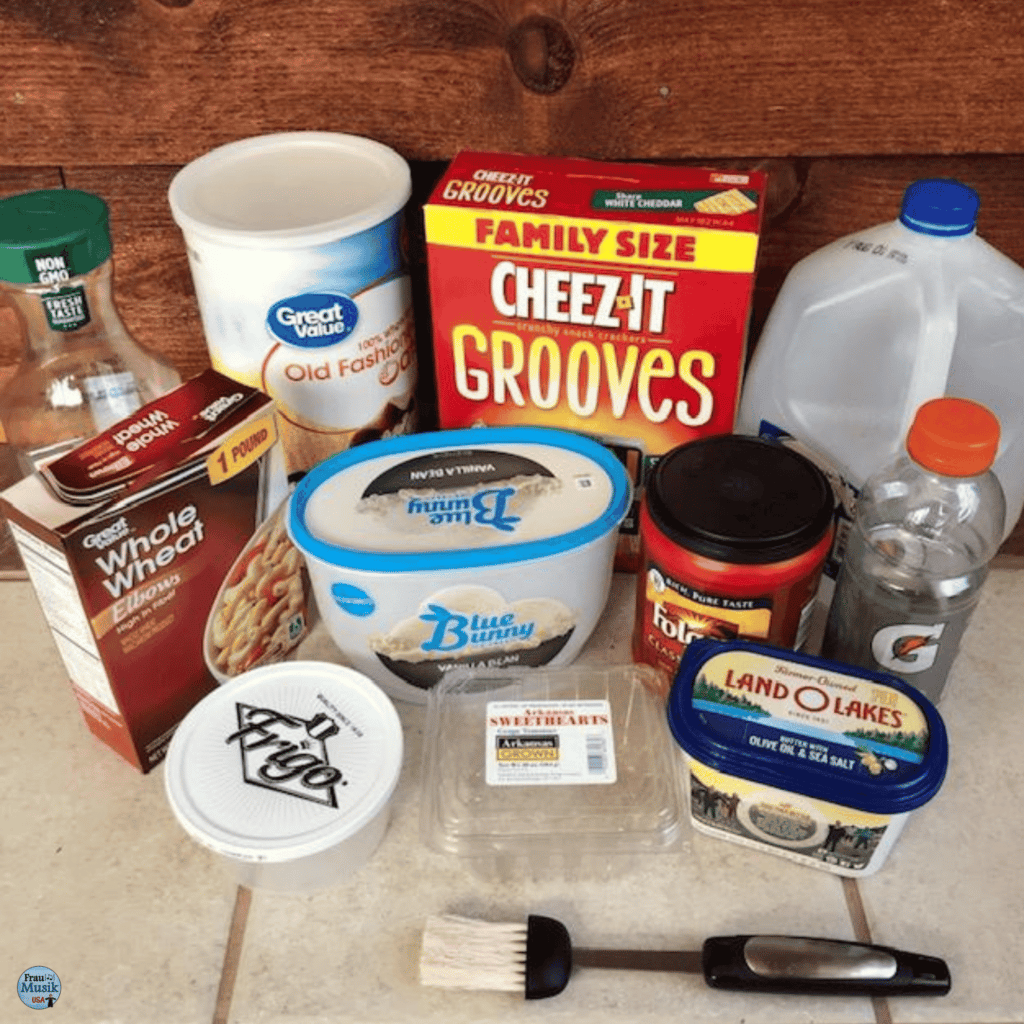 2. Experiment with Sounds
How many different types of sounds can students make from one instrument? Experiment with various ways to play the instrument. Tap the top, the side, the bottom. Try scraping the instrument. Tap the edges. Add some type of "fill" and shake the instrument. Be creative.
3. Create Patterns with Contrasting Sounds
Create interesting rhythm patterns that have at least two different timbres. Incorporate the various ways of playing the instrument into your rhythm patterns.
4. Echo play
"Say and Play" – say the rhythm syllables while playing the pattern, then prompt students to echo. Gradually drop out the rhythm syllables. Once students are proficient, take turns choosing a student to be the leader.
5. Sight read rhythm patterns
Sight read and perform targeted rhythm patterns on your recycled rhythm instruments. Need some more ideas for fun ways to integrate sight reading and/or rhythm reading into your lesson plans? This blog post includes 10 Fun Ways to Use Interactive Rhythm Pattern Flashcards.
6. Create a Speech Piece
Using a theme from a book, or any other chosen theme, guide students to create simple rhythm patterns with corresponding lyrics to create a speech piece. Depending on the level of students, layer those patterns one on top of another.
7. Learn about Form
Create different sections for your speech piece and try them out in different forms – ABA, AABB, ABC, or my favorite Rondo Form – ABACA.
8. Create a Play-Along
Max Found Two Sticks is also a perfect introduction to marching band music. This is a genre that many of your students may be unfamiliar with. Consider creating play-along rhythm patterns for Stars & Stripes Forever by John Phillips Sousa, or pick another popular march.
Create different patterns or vary the instrumentation to match the form.
9. Composer Study
Tie everything together with a short composer study of John Phillips Sousa – The March King.
Create an Accompaniment for a Simple Song
Recycled rhythm instruments can create quite musical accompaniments. Choose a simple song from your classroom repertoire and add a few rhythmic accompaniment patterns.
Need an example to follow? Take a look at this Bow, Wow, Wow Round with three rhythmic accompaniment patterns performed on recycled rhythm instruments.
Create Videos of Your Class "Performances"
Make videos of your students' classroom activities and post them for parents to see. I like to do two takes and let students informally evaluate themselves. Then we vote to decide which version to post.
Take every opportunity to share classroom performances. Do NOT wait until the activities are perfect. Celebrate the fact that you are able to "perform" in the classroom together.
Conclusion
Start saving containers of all sorts TODAY! Ask your friends, neighbors, students, and other teachers to contribute to your found instrument materials collection. The more ownership kids have, the more creative and invested they become.
You can create meaningful elementary music lesson plans for your classroom using just a storybook and recycled rhythm instruments. Bonus: it doesn't have to cost anything!
Share this post for other elementary music teachers to find.
---
More Helpful Links
Pin for Future Reference