When Elementary Music Teachers Need Help, We are Here
Our small team is dedicated to helping elementary music teachers develop students' music literacy and performance skills while having fun!
Hello, Music Friend.
My name is Terri Lloyd. Our mission is to help you develop music literacy and performance skills for all of your students beginning in the elementary grades using FUN attainable activities!
Our small team can help you develop a simple, sustainable system for developing your students' music literacy skills. Reading music is the foundation of music literacy, but, I want you to think in broad terms.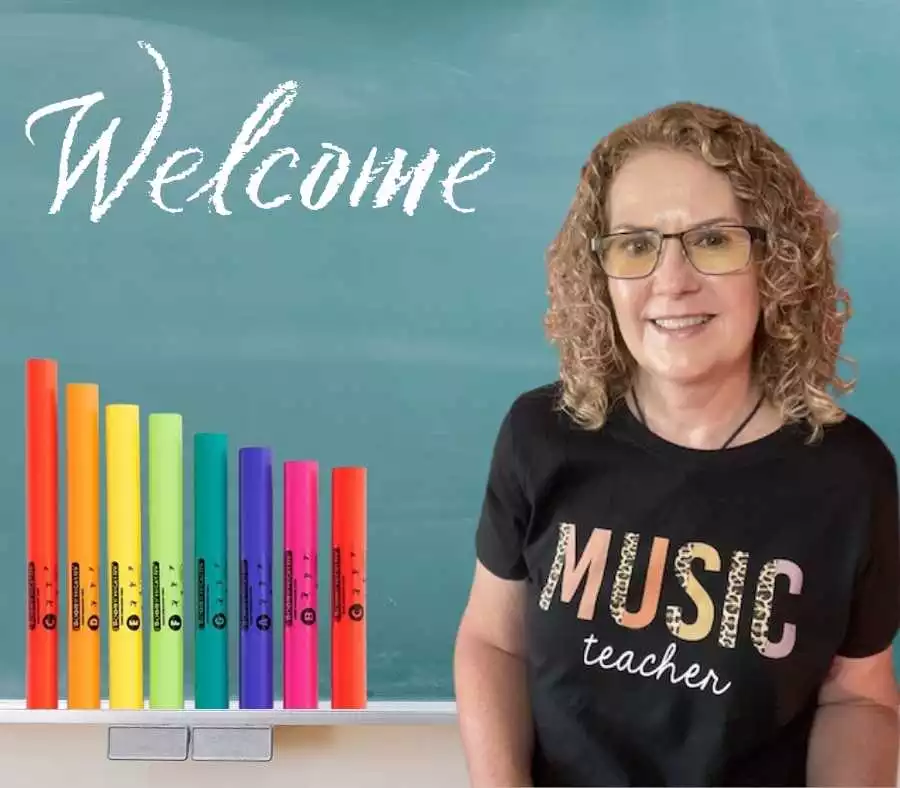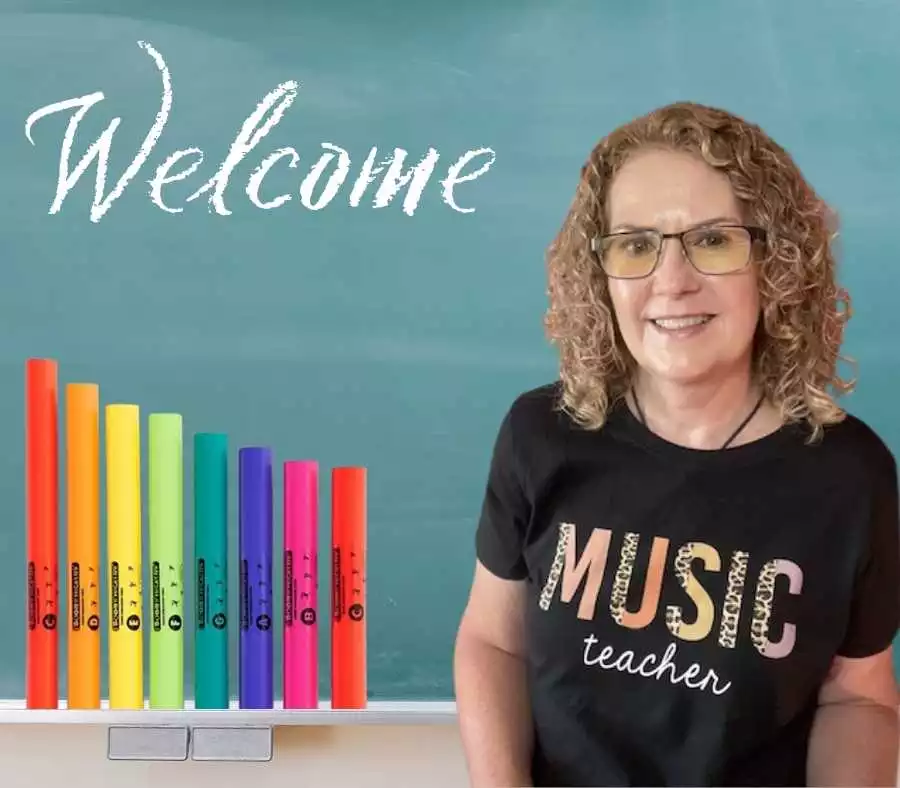 Music literacy is more than reading the spots on the page.
Music Literacy Includes. . . .
Developing vocal and instrumental performance skills.
Developing a solid core repertoire of pieces that students can perform independently.
Learning about vocal and instrumental masterworks.
Even learning about instruments is an important element in developing music literacy.
Dedicated Elementary Music Teachers are in the Right Place
The fact that you are here tells us you are a dedicated music teacher working to provide your students with the best possible music education that you can.
But you do NOT have to dedicate your every waking moment to this important job. We are here to help you be a more efficient and effective music teacher and still have time for yourself.
Where do you need help or guidance?
As music teachers, we are all in different places in our teaching journeys. Our blog is organized into sections to be as easy to navigate as possible. Click the "How to Navigate Our Website" section below to see more. Choose the articles that will be the most helpful for you.
"You don't know what you don't know. . ." Once you have a wider perspective, you may tweak some of your teaching methods. We can ALL learn from each other.
How to Navigate Our Website

Do you need help teaching music literacy skills?

Check out our helpful music literacy tips.Choose the subcategory that best meets your needs. Be sure to take a peek at the "Lay the Foundation" section.

Click Blog > Developing Music Literacy.

Are you looking for tips, techniques, and ideas to use in your elementary music classroom?

Do you need some fresh ideas for your lesson plans or tips for designing and implementing your lessons? See the categories below.

Click Blog > For Music Teachers.

Explore the Blog drop-down menu to find fresh, activities, resources, and more.

Need Help with a Specific Need for Your Elementary Music Classroom?

Are you struggling with something specific? Need help? Send us a quick email and we will get back to you ASAP – Contact Us.
Technology Can be a Powerful Tool for Developing Music Literacy
Technology has been an important TOOL in my classrooms for MANY years. In fact, I was the first teacher in our entire building to get a SmartBoard! That does not happen very often in music classrooms.
When used correctly technology can be a powerful asset for any music classroom. We help teachers harness that power to create interactive lessons with FUN music literacy activities which are effective and engaging for students. And, our TIME-SAVING resources are simple for teachers to implement.
Free Resources for Your Elementary Music Classroom
While all elementary music classrooms are a little different, no one creates better music resources than other music teachers. No matter what resources and/or equipment you have available, there is something for every music classroom below.
From our classroom to yours, check out a few of our free music resources below. Enjoy!
Get Helpful Tips, Techniques, and More Free Resources Sent Directly To Your Inbox
When you subscribe to our email list, you will get 2-4 emails per month with free resources, ideas, tips, techniques, new blog posts, and more sent directly to your inbox.
Click below to subscribe and pick up your free music literacy resources.
A Little About "Mi"
I have over 25 years of teaching experience in the elementary music classroom. During the height of the pandemic, I taught online elementary music classes for the Missouri Launch program. My primary job now is serving as an educational consultant and creating music education resources to support other elementary teachers like you. I continue to work with elementary-age children in an after school program as a volunteer.
Like most music teachers, I have worn many different hats. I have also taught band in grades 5-12 and high school vocal music. Serving on the music staff and performing at my church brings me great joy.
Music Teachers are Performers
I am an active performer in our community playing clarinet with Southside Philharmonic Orchestra and saxophone with Kapital Kicks Dance Band as well as performing in pit orchestras for local theatre groups.
My Education
Below is a little about my education if you are interested.
Bachelor of Music Education, Culver-Stockton College
Masters of Education, Northwest Missouri State University
Kodály Certification, Levels 1, 2, 3
Instructional Technology Certificate, Northwest Missouri State University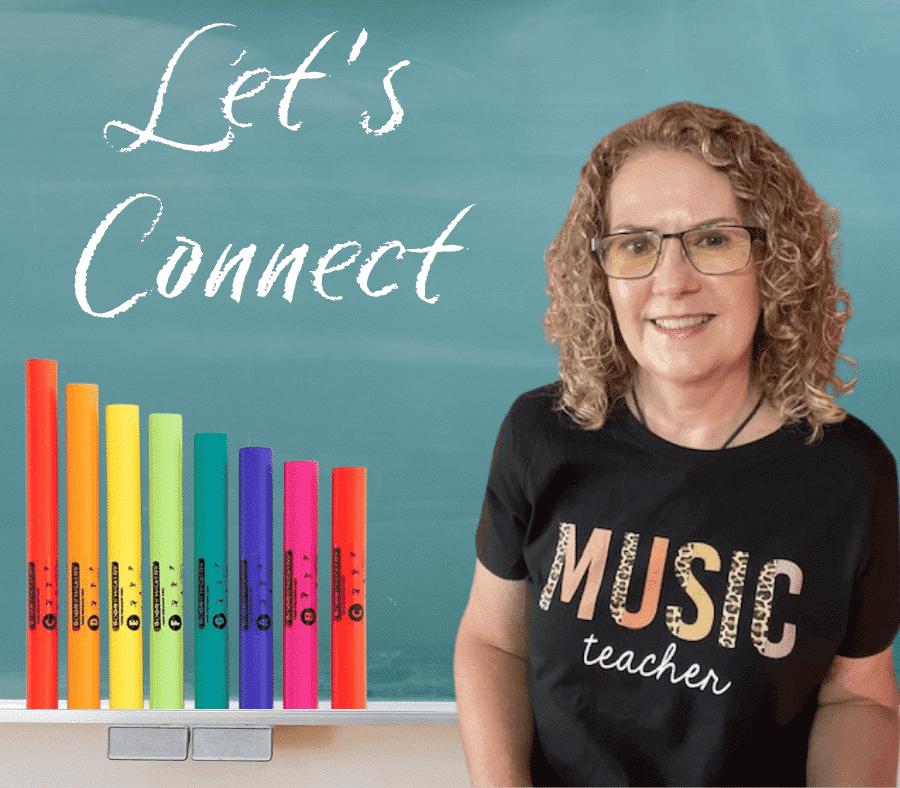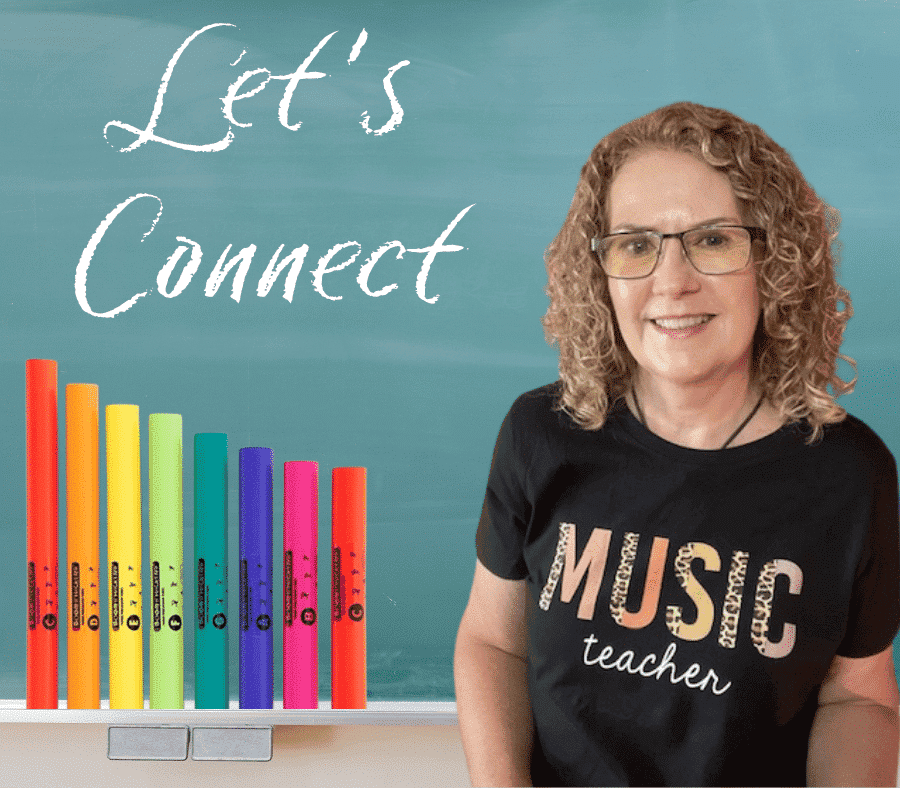 Remember to Pick Up Your Free Music Reading Activities
We are honored to help in your elementary music classroom.
Need Help with a Specific Need for Your Elementary Music Classroom?
Are you struggling with something specific? Need help? Send us a quick email and we will get back to you ASAP – Contact Us.