Elementary Music Activities May Favorites 2024
Are you looking for elementary music activities for your lesson plans? Don't miss these FUN, simple ideas for your classroom.
May is a month full of unique observances that hold significance for both elementary music classrooms and schools in general. These celebrations offer an opportunity for creative and fun thematic music activities that can enrich your lesson plans.
If you're looking for some ideas, consider incorporating the Mariachi storybook, which is ideal for Cinco de Mayo, or celebrating "Sing Out Day" with your students. You can recognize International Tuba Day with the free brass instrument worksheets below.
Be sure to bookmark and share this post to help fellow elementary music teachers discover these distinct observances and incorporate them into their lesson plans. Let's make this May a musically memorable one.
Enjoy!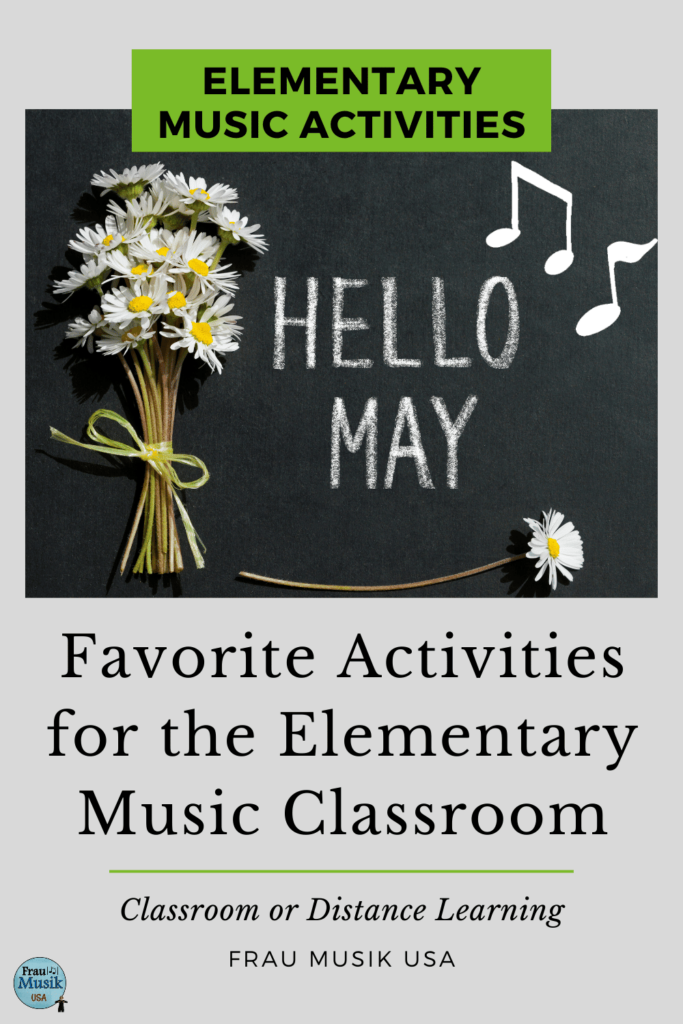 What's in this post? Click to open the Table of Contents
May Holidays and Observances
May 1 – School Principal's Day/May Day/Mother Goose Day
May 3 – International Tuba Day
May 4 – Star Wars Day – May the 4th be with You!/National Fitness Day
May 5 – Cinco de Mayo
May 6 – National Nurses' Day
May 10 – National Clean Your Room Day
May 11 – National Technology Day
May 12 – Mother's Day
May 13 – Frog Jumping Day
May 15 – International Family Day
May 16 – Do Something Good for Your Neighbor Day
May 17 – National Pizza Party Day/National Bike to Work Day
May 18 – National Armed Forces Day
May 19 – Take Your Parents to the Playground Day
May 22 – Buy a Musical Instrument Day
May 24 – National Scavenger Hunt Day
May 25 – National Sing Out Day
May 27 – Memorial Day
May 31 – National Smile Day
Weekly Observances
May 6-10 – Teacher Appreciation Week
May 6-12 – National Nurse Week
May 11-19 – National Bike Week
May 12-18 – National Police Week
Monthly Observances
Asian American Month
Pacific Islander Heritage Month
Jewish American Heritage Month
Foster Care Month
National Bike Month
Storybooks are Perfect Elementary Music Activities
Cinco de Mayo Storybook
Storybooks are a valuable resource for the elementary music classroom and with TumbleBooks projectable ebooks, it's easier than ever to engage a large classroom of students. "The Best Mariachi in the World" by J.D. Smith, with illustrations by Dani Jones is an excellent way to celebrate Cinco de Mayo and introduce Mariachi music to your students.
To access TumbleBooks, check with your school or local public library to see if they have a subscription. You'll find a great selection of titles perfect for the elementary music classroom, including two Joshua Bell stories and a series of sing-along books!
Click to see more about using TumbleBooks in Elementary Music Classes.
Sing-Along Storybook
"He's Got the Whole World in His Hands" by Kadir Nelson is another excellent book that works well any time of year. I recently purchased a used copy from an independent bookseller on Amazon at an affordable price, and it was in excellent condition. (No affiliate links here, I genuinely recommend this book.)
Combining sign language and music is a natural pairing and this book provides an ideal opportunity to introduce simple sign language to your students. The repetitive nature of the song's verses makes it easy to integrate a few impactful signs that can enhance the overall learning experience. Consider incorporating sign language into your classroom activities to bring this book to life.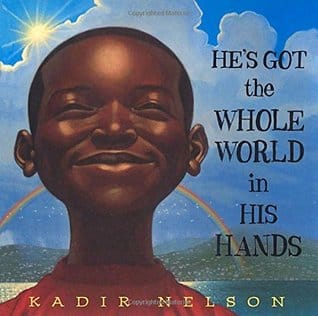 Interactive Story – I the Got Rhythm
Get ready to join in and enjoy an interactive experience with "I Got The Rhythm" by Connie Schofield-Morrison, brought to you by the Miami Children's Museum. This engaging adaptation of the book is sure to captivate your students. Enjoy!
Free Brass Worksheet for International Tuba Day
Can you believe the International Day of the Tuba is just around the corner? As musicians, we can't let this day pass without acknowledging the brass family, especially our trusty tubas! 😊
If you're looking for some fun and easy activities to celebrate, we've got you covered with our Free Brass Puzzles. These puzzles are perfect for your elementary music class, and the best part is that they're both printable and digital so you can choose the format that works best for you and your students.
Whether you prefer to use them as standard worksheets or as digital activities with Easel, the TpT Digital Tool, these puzzles are sure to be a hit with your students.
Simplify Music Composition for Elementary Grades
Teaching composition to young students can be a challenge. However, there's a solution that can make it easier and more successful for beginner musicians – use templates! Composition templates come in various forms and are a great way to get your students started creating their own music.
Below are a few templates that you can take a peek at and try out with your students to make composition projects a breeze.
Printable Composition Templates for Elementary Music
These simple Printable Composition Templates include 10 DIFFERENTIATED rhythm sets to meet the needs of K-8 music classes. Some creative teachers have even used them with band and orchestra students. These versatile printables may also be used for melodic composition.
Need to learn more about how to use composition templates? Take a peek at this blog post – Music Composition Templates for Elementary Grades.
DIGITAL Drag and Drop Composition Activities
Composition templates may be PAPERLESS, digital activities as well. And when you use iconic notation, templates may be structured so that even your youngest students who aren't yet reading music symbols can be successful.
Take a peek at these Farm Animal Drag and Drop Templates using ICONS. The iconic notation allows even early elementary children to be successful in creating their own music. If your students are ready to use STANDARD MUSIC NOTATION, a standard set is available as well.
Differentiated Drag and Drop Composition Blocks
The various forms that composition templates may take are limitless. I LOVE using my duplo-style rhythm blocks, but, I never had enough blocks for my entire classroom. So, I created these DIGITAL Drag and Drop Rhythm Blocks sets.
This composition bundle includes a series of four separate DIFFERENTIATED sets using different rhythms. Each resource includes four separate compositions focusing on different elements of music.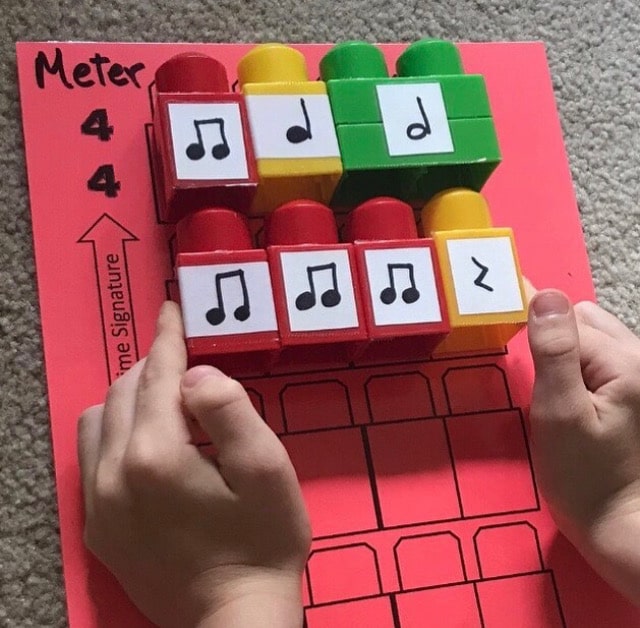 Composition 1 – Note values and meter
Composition 2 – Form
Composition 3 – Matching lyrics to rhythms
Composition 4 – Final project pulling all elements together
Also available in PowerPoint Versions.
Structure Improvisation Activities for Success
Improvisation should feel natural and fun for teachers and students. Your students will take cues from your attitude. If you're nervous and tense, they will pick up on it. But if you approach improvisation with a sense of excitement and playfulness, your students will do the same.
Structured improvisation activities are easy for teachers to follow and fun and natural for students. Take a peek at our Improvisation Chant and get ready to have some fun with your students!
Check out our blog post if you need more info about Teaching Improvisation in Elementary Music.
Boom Cards for Music Literacy
Many music teachers have discovered our Music Boom Cards for the first time. Others are rediscovering and finding new benefits of our various Music Reading Series.
Boom Cards have proven to be a valuable resource in enhancing students' music reading abilities. They are not only effective but also user-friendly and fun, making them an ideal teaching tool.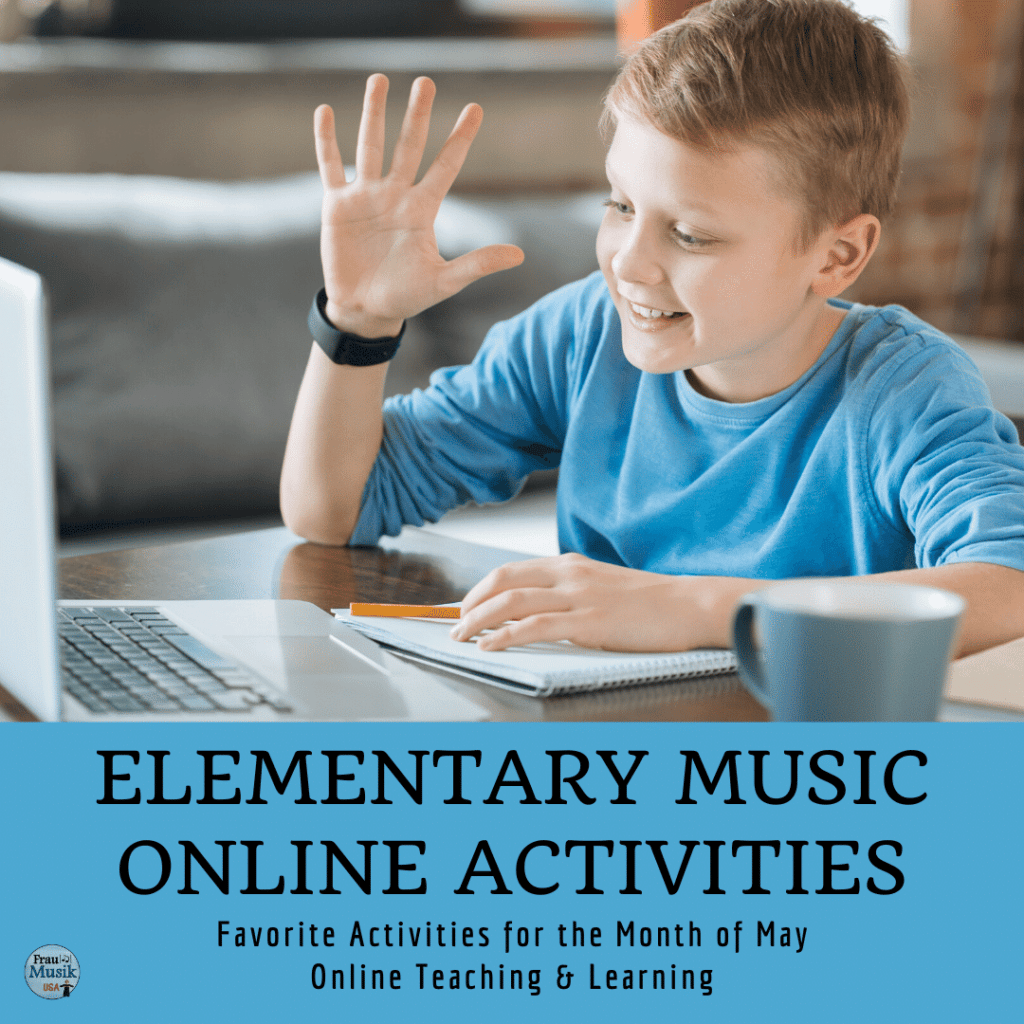 Advantages of Using Our Music Reading Boom Cards
Easy to Assign: Boom Cards offer a FastPlay Link or FastPlay Pin option, making it simple to assign them to your students.
Self-checking: Immediate feedback is provided to students allowing them to track their progress.
FUN: Our Boom Cards are engaging and motivational, inspiring students to strive for improved scores.
Fix Mistakes: When an error is made, students can listen to the audio again and fix their mistakes.
Economical: You do not need to purchase a deck of cards for each student. The same set of Boom Cards can be assigned to all students in your class or studio.
Sequential: Our Boom Cards are structured sequentially, similar to instrumental method books.
Differentiation is Easy: Teachers can assign different levels to students according to their abilities, allowing them to progress at their own pace.
Comprehensive: Multiple sets are available, catering to various grade levels and offering comprehensive coverage of music reading skills.
Versatile: Our Boom Cards can be used for 1:1 activities, centers or stations, outside of class review, or paired with manipulatives for interactive whole-class activities.
Randomized: The order of the cards is randomized for each student, adding an element of unpredictability and enhancing learning.
Sequential Boom Cards Music Literacy Series
Each of these bundles below includes sequential decks for use with MULTIPLE GRADE LEVELS or for DIFFERENTIATION within grade levels. Click to preview the series that best meets the current needs of your classes.
Keep Learning Simple and Stay on Track
Incorporating creative and fun thematic music activities can enhance your lesson plans. As we navigate the lingering effects of a global pandemic, it's important to simplify our lessons and help our students remain focused and productive.
Take a few minutes to browse through this post and explore the variety of straightforward elementary music activities. Consider which ones are most appropriate for your students and how you and your students can benefit from these engaging resources.
As educators, we not only strive to facilitate learning but also bring joy, compassion, and grace into the classroom, no matter the circumstances. Let's continue to support and inspire our students as we navigate this challenging time together.
Best wishes, friends!
---
Need Help Getting Started Using Music Boom Cards?
If you are new to Boom Cards, click to see the following blog posts. Using Boom Card is easy, I promise. But, like anything, there are a few tips you need to know to get started efficiently.
Are You Teaching Summer School?
Meet the Author
Terri Lloyd is a former elementary music teacher with over 25 years of experience. She holds a Bachelor of Music, a Master of Science in Education, and a Technology Certificate in Instructional Design.
She is currently active in music education through blogging, workshops, and curriculum development. She serves on the music staff at her church and volunteers for an after-school children's program. Terri is an active musician in the community, performing in a local Big Band, pit orchestras, and various events.
Pin for Later Reference