25 Fun Summer Music Activities for Kids that Teachers and Parents Love
The months of June and July have many fun and important observances. Many of these lend themselves to fun thematic music activities for elementary kids. Consider using a few of these observances as themes for summer learning activities.
Whether you are teaching in the music classroom, a daycare center, summer camp, homeschooling, or just keeping your kids busy and productive during the summer months, you are sure to find inspiration for several fun ideas that you will want to incorporate into your music lesson plans or home activities.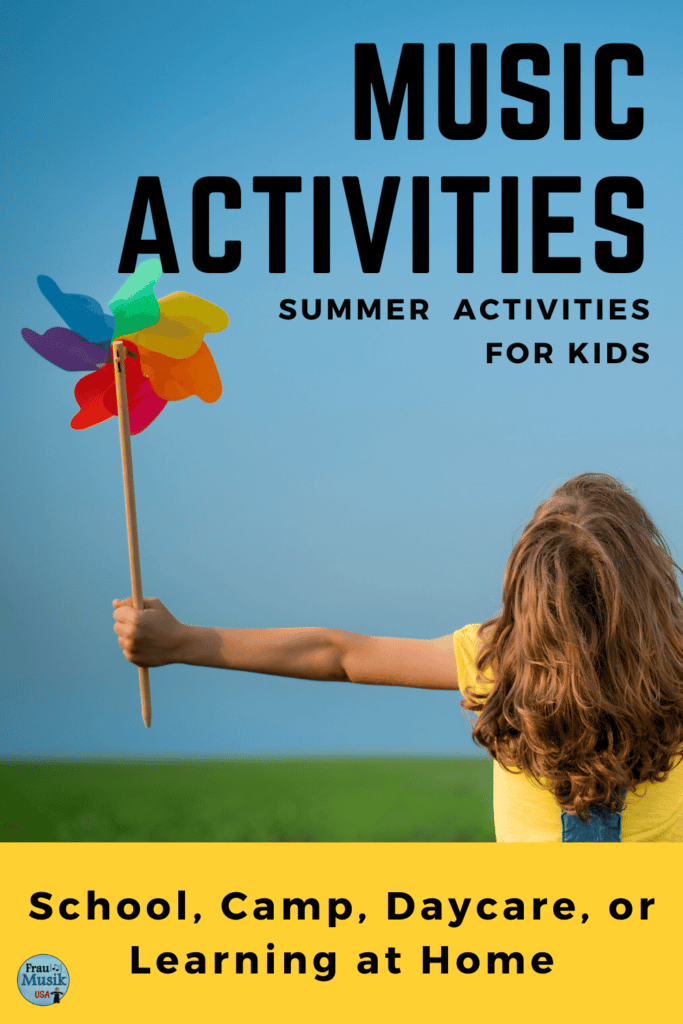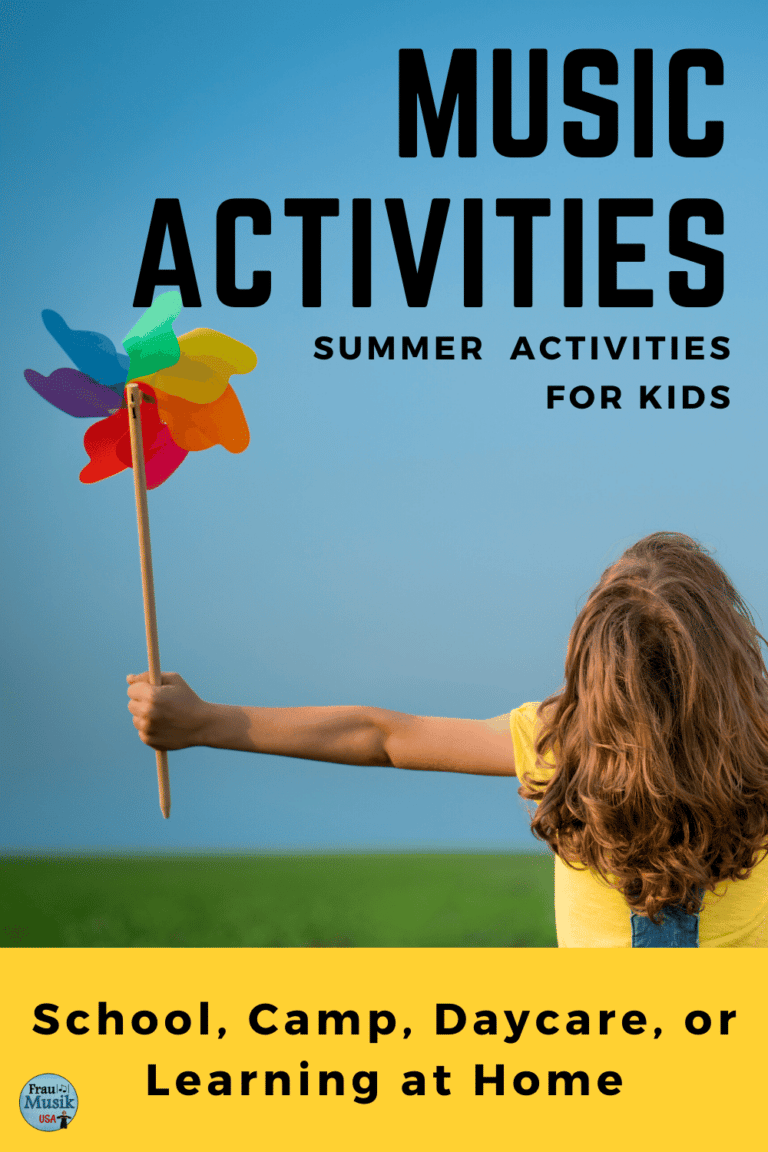 Table of Contents
June 2022 Holidays & Observances
The observances below will spark ideas for MANY fun activities. And, you don't have to do it on that specific date. Enjoy!
June 1 – Pen Pal Day
June 3 – World Bicycle Day/National Donut Day/Repeat Day
June 4 – National Trails Day
June 5 – World Environment Day
June 6 – D-Day WWII/National Yo-Yo Day
June 7 – Daniel Boone Day
June 8 – Best Friends Day/World Ocean Day
June 9 – Donald Duck Day
June 11 – King Kamehameha Day
June 12 – Red Rose Day
June 14 – Flag Day
June 18 – Go Fishing Day/International Picnic Day
June 19 – Fathers' Day/Juneteenth
June 21 – First Day of Summer/World Day of Music
June 27 – Sun Glasses Day/National Bingo Day
June 28 – Paul Bunyan Day
June 30 – National Meteor Day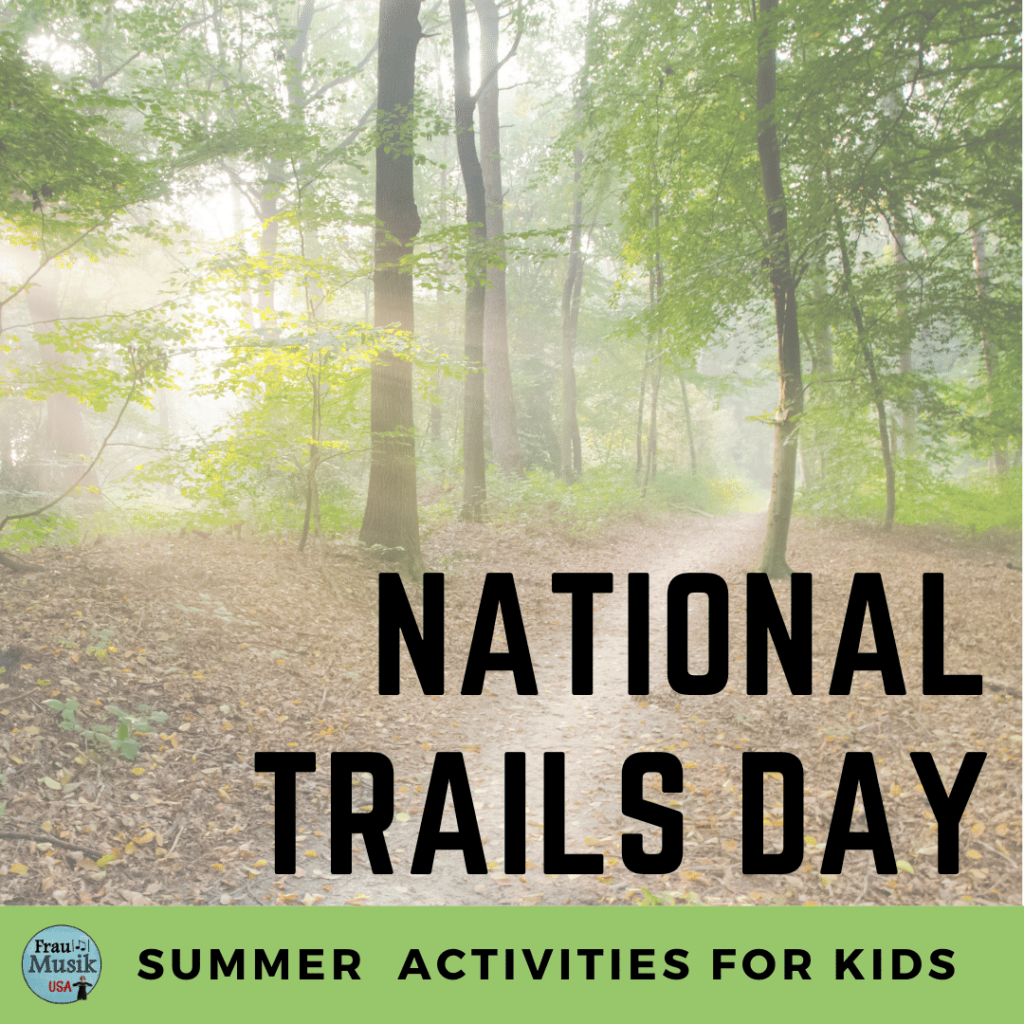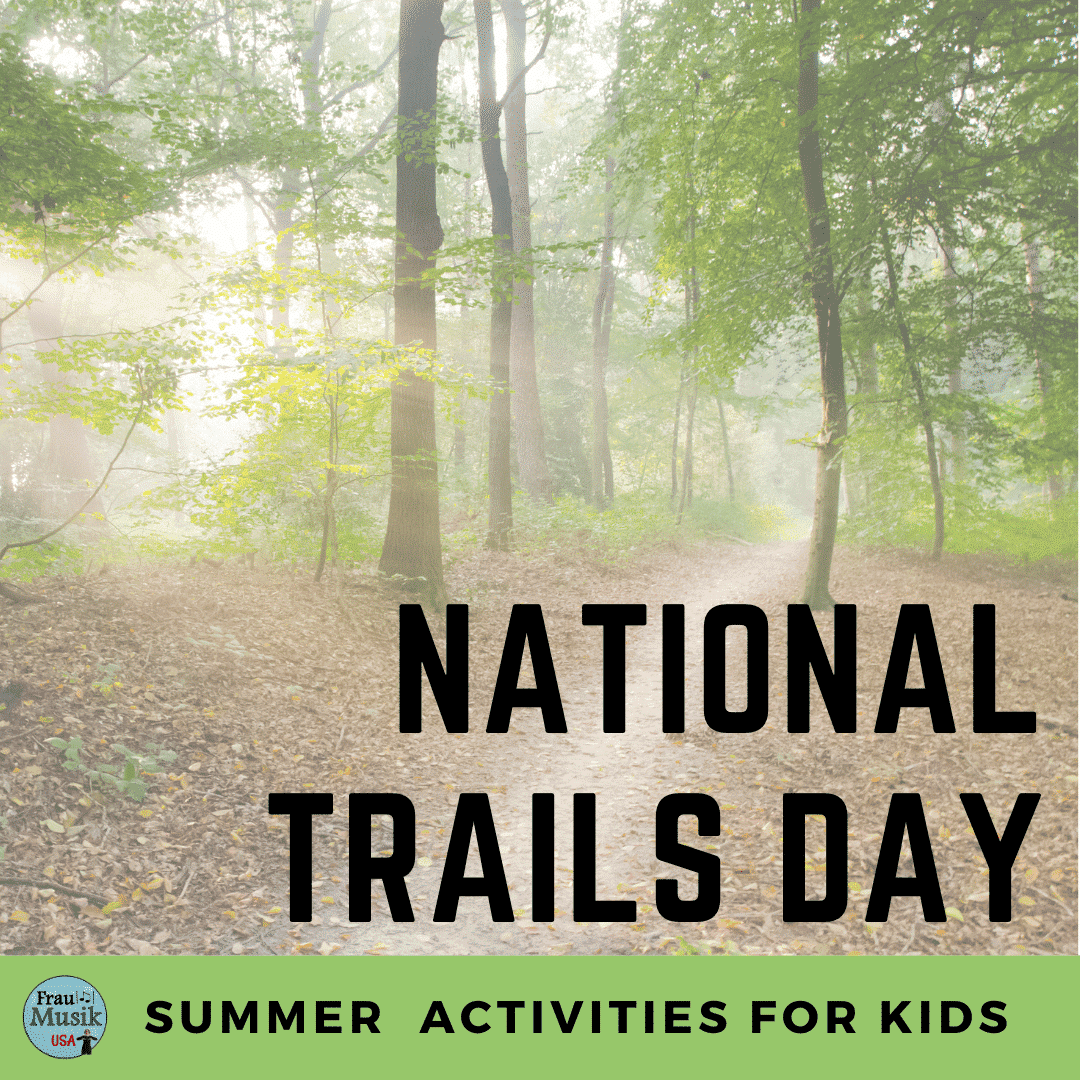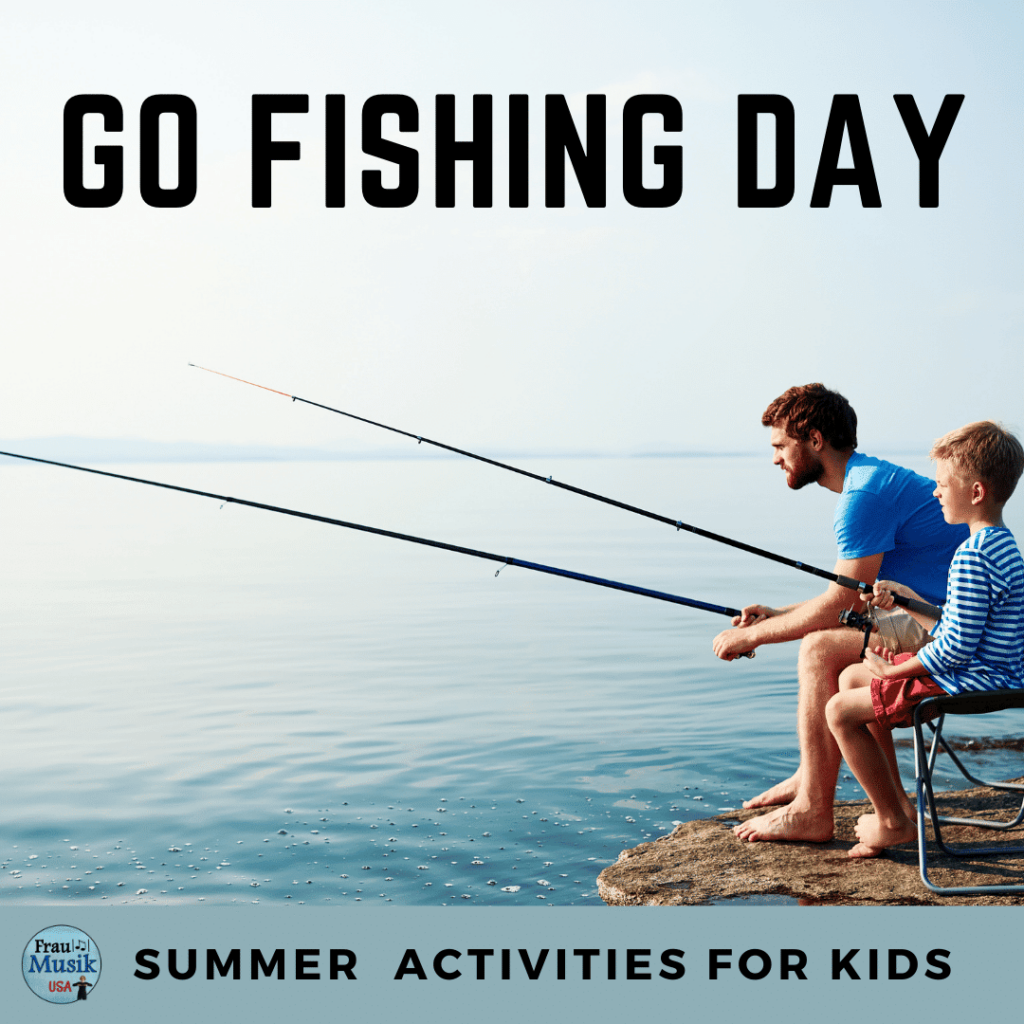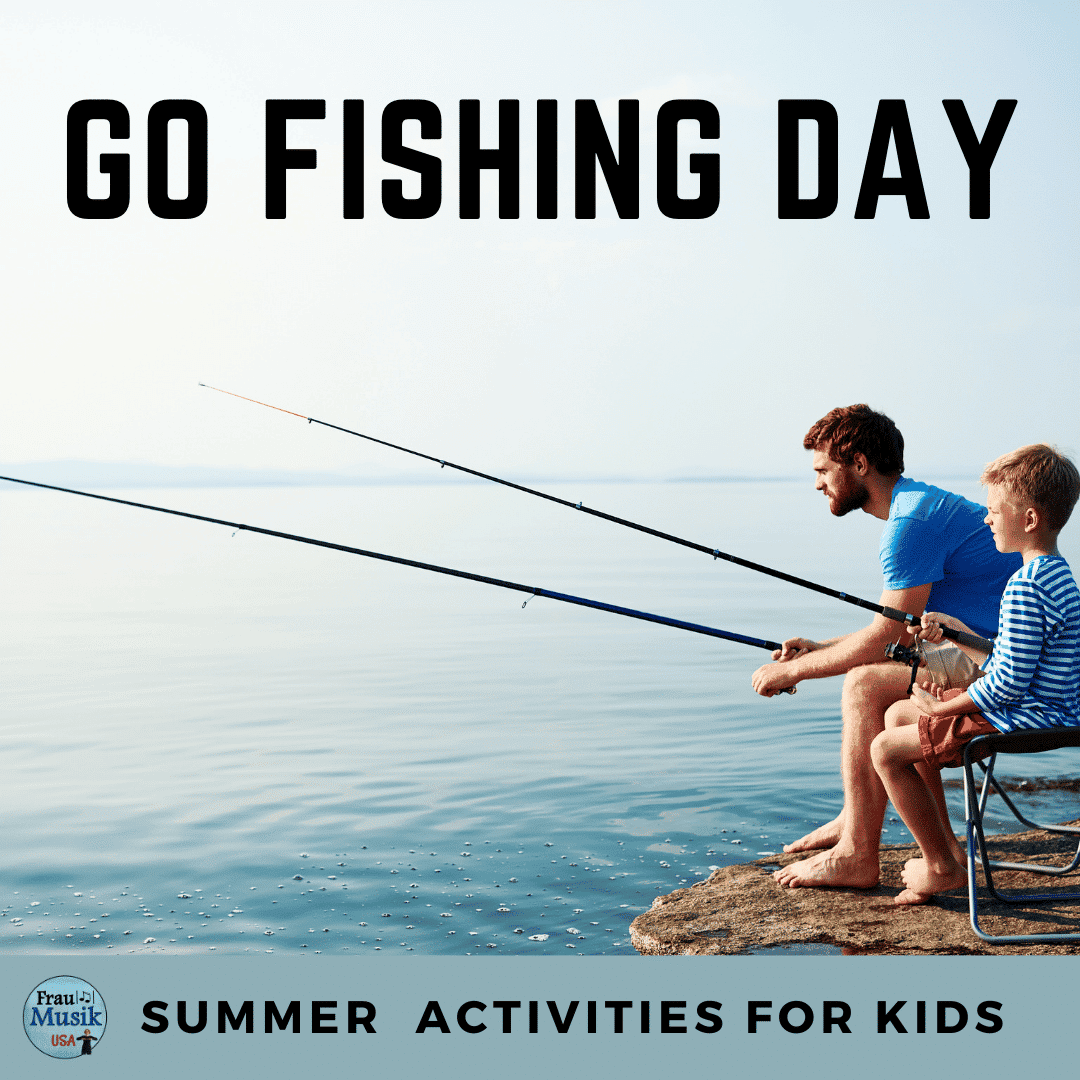 June Monthly Observances
African American Music Appreciation Month
National Zoo and Aquarium Month
National Camping Month
National Accordion Awareness Month
National Fresh Fruit and Vegetables Month
National Oceans Month
National Rivers Month
June Weekly Observances
National Bike Week – May 30-June 5
Fishing & Boating Week – June 4-12
National Garden Week – June 5-11
July 2022 Holidays & Observances
July 1 – Canada Day/International Joke Day/National Postal Worker Day
July 4 – Independence Day (U.S.)
July 7 – World Chocolate Day
July 10 – Teddy Bear Picnic Day
July 11 – Cheer up the Lonely Day/National Blueberry Muffins Day
July 12 – National Simplicity Day
July 13 – Barbershop Music Appreciation Day
July 14 – Bastille Day/Shark Awareness Day
July 16 – World Snake Day
July 17 – World Emoji Day/National Ice Cream Day
July 18 – World Listening Day
July 20 – Moon Day (a reminder of the first day that man walked on the moon in 1969)
July 23 – National Day of the Cowboy
July 24 – Cousins Day
July 29 – International Tiger Day
July 30 – International Day of Friendship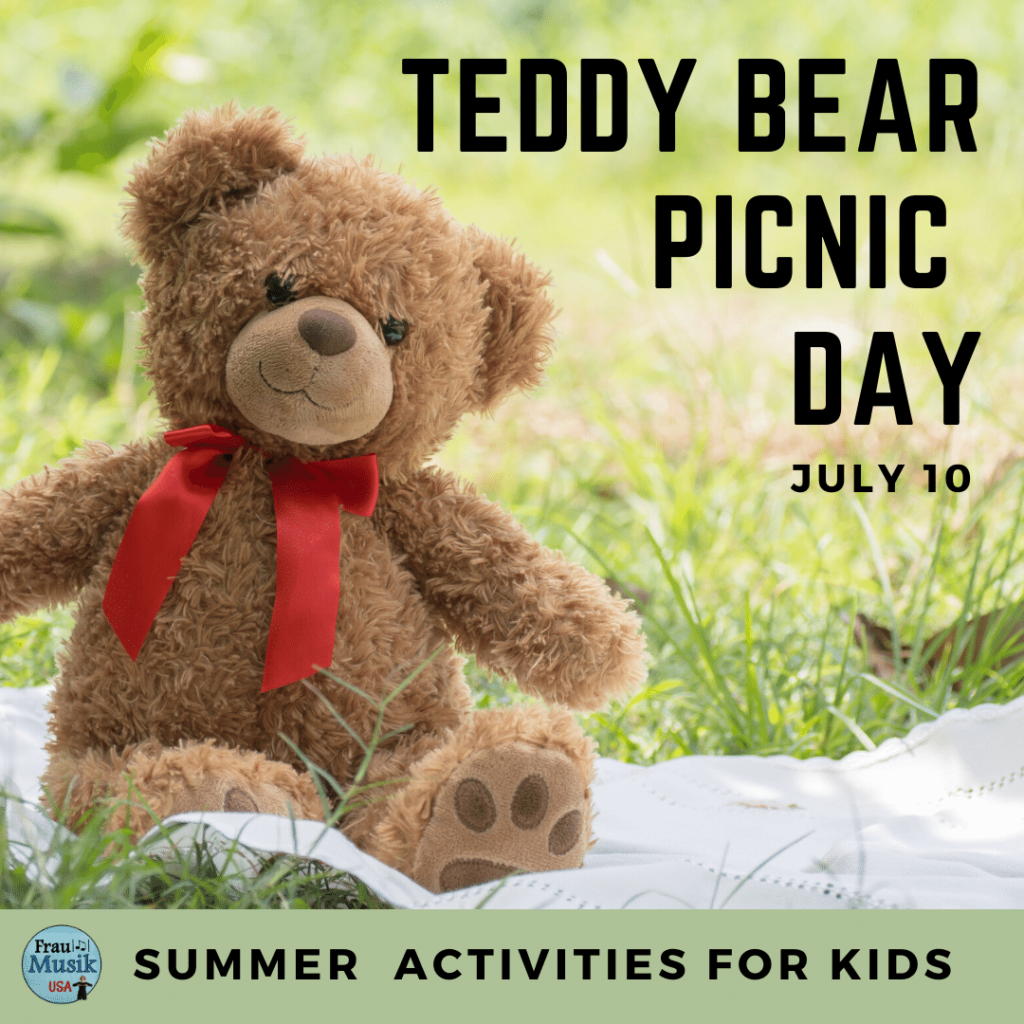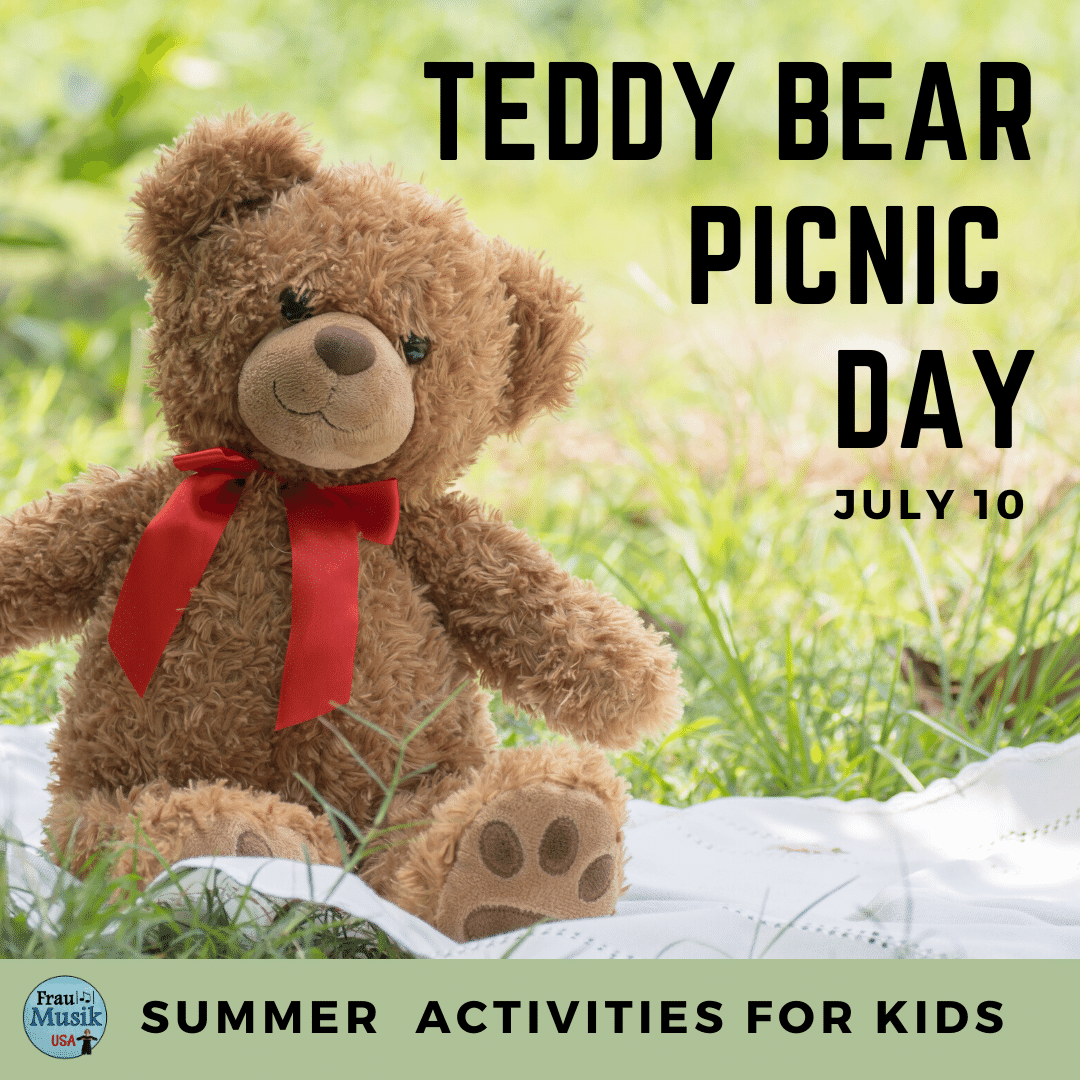 July Monthly Observances
National Children Make a Difference Month
National Ice Cream Month
National Hot Dog Month
National Picnic Month
FREE Rhythm Clip It Cards
Music Storybooks for Elementary Kids
Down by the Bay
Using storybooks is always a fun way to introduce a new song. There are several different versions of Down by the Bay. My preference is this version by Raffi. My kids' favorite verse is "Did you ever see a llama eating his pajamas?"
Making up their own verses is a fun way for kids to be creative with the song. We have even made our own class books including an illustrated page from each student. One of our favorite "homemade" verses is "Did you ever see a creature kissing a teacher!"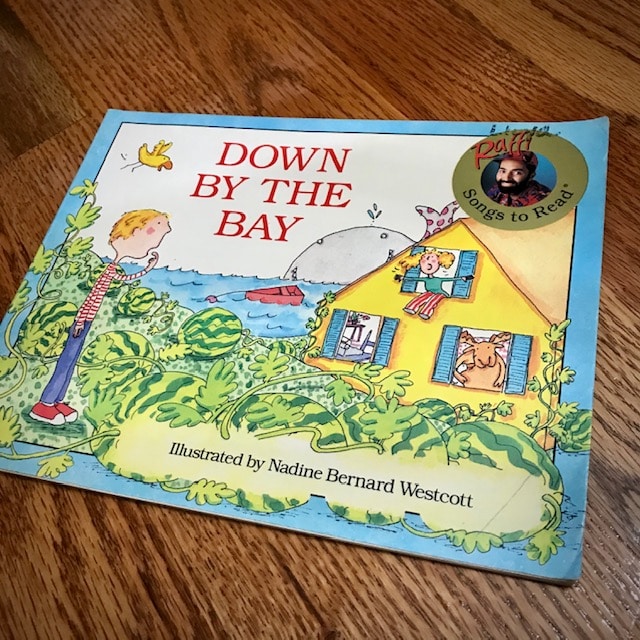 Row, Row, Row Your Boat
If your students are ready to sing rounds, Row, Row, Row Your Boat is a staple. Your younger kids will enjoy singing it in unison. This storybook is a fun way to introduce this traditional song.
Check your local library for other books to read and sing. Raffi has an entire series of books that are sure to be a hit.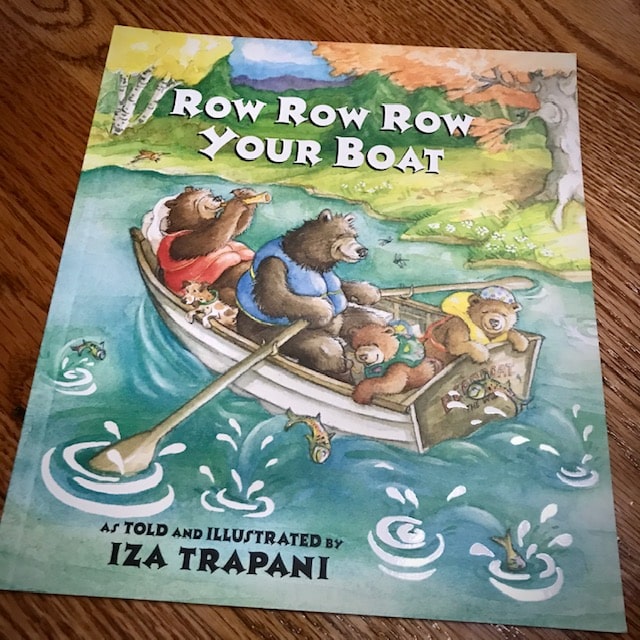 Add Instruments
Use a phrase of Row, Row, Row Your Boat as a simple Orff-style melodic accompaniment for the song. If your students are ready, learn to play the entire melody. Perform it in unison first. Then, when students are ready, play it in a round.
Once again, there are several different versions of this storybook. This version I have is by Iza Trapani.
We're Going on a Lion Hunt
We're Going on a Lion Hunt by David Axtell is an adaptation of the old camp favorite, Goin' on a Bear Hunt. This storybook can become interactive by reading in an echo fashion.
Set the tempo by patting the footsteps on your lap, one hand at a time. Then, add sound effects and actions for each area you travel through as you "echo read" the book.
Grass – rub hands together
Lake – swimming arms
Swamp – stepping hands on lap as if stepping through thick mud
Cave – tiptoe hands on lap with whisper voices
As you "make your way back home," increase the tempo as if running or hurrying back home.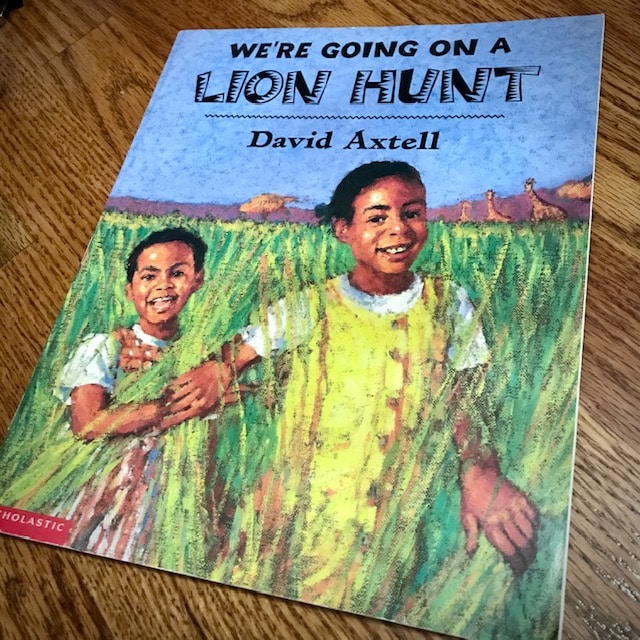 Summer is Time for Camp Songs
There are SO many fun camp songs that can teach a variety of music skills including harmonic singing. All may be sung in unison. But, many camp songs lend themselves to learning simple harmonic singing as well. Simple descants, rounds, and partner songs make successful harmonic singing experiences for the upper elementary grades.
Camp songs also lend themselves to easily creating rhythmic or melodic Orff accompaniments. Need some ideas for using camp songs? Click to see the helpful blog posts below.
Online Music Activities for Elementary Students – Music Literacy Boom Cards
Do you need some resources for a few quieter afternoon activities? Do you need to get your children out of the hot summer sun for a little while? Music Literacy Boom Cards can provide constructive online activities that feel like play.
These sequential sets include melodic and rhythmic dictation, treble and bass clef note name identification, higher/lower note identification, melodic direction, identification of rhythmic and melodic patterns, and more.
Best of all, this collection includes many FREE sets of Music Literacy Boom Cards to help kids get started reading standard music notation.
Click to see more advanced sets in this post – Boom Cards for Developing Music Literacy.
Free No-Prep or Low-Prep Music Activities
Think of the following activities as loosely planned PBLs (Project Based Learning). But, don't do all of the work when introducing the activities. The more of the planning the children take on, the more they will learn.
Sound Scavenger Hunt
Students may simply write a list of found sounds or use a device to record them. Ask students to create some kind of classification system for their sounds. Some examples might be natural/man-made sounds, birds/mammals/insects/amphibians, night sounds/morning sounds, inside/outside sounds, kitchen percussion/natural percussion, etc.
Challenge students to create a piece of music using these sounds or a representation of the sounds.
Story SoundScape
Give students a storybook and ask them to create sound effects to go with the story. Depending on the age of children, these sounds could be created vocally, as body percussion, or by using "found instruments." The "found sounds" could be nature sounds, recorded online sounds, instruments made from recycled materials, or classroom instruments.
Freesound.org is a good source for free sound effects.
Consider recording the performance as an audiobook.
Write and Perform a Play
Sometimes, all kids need to alleviate summer boredom is a few simple prompts. Give your students a few ideas about creating their own play.
Children may recreate an existing storybook or fairy tale with an original twist or come up with their own unique script. Depending on how elaborate you want the project to be, you may want to prompt them to include costuming, staging, sets, etc. Or, you may want to perform a "black-box" style production using minimal staging and props. Video the performance to save or share.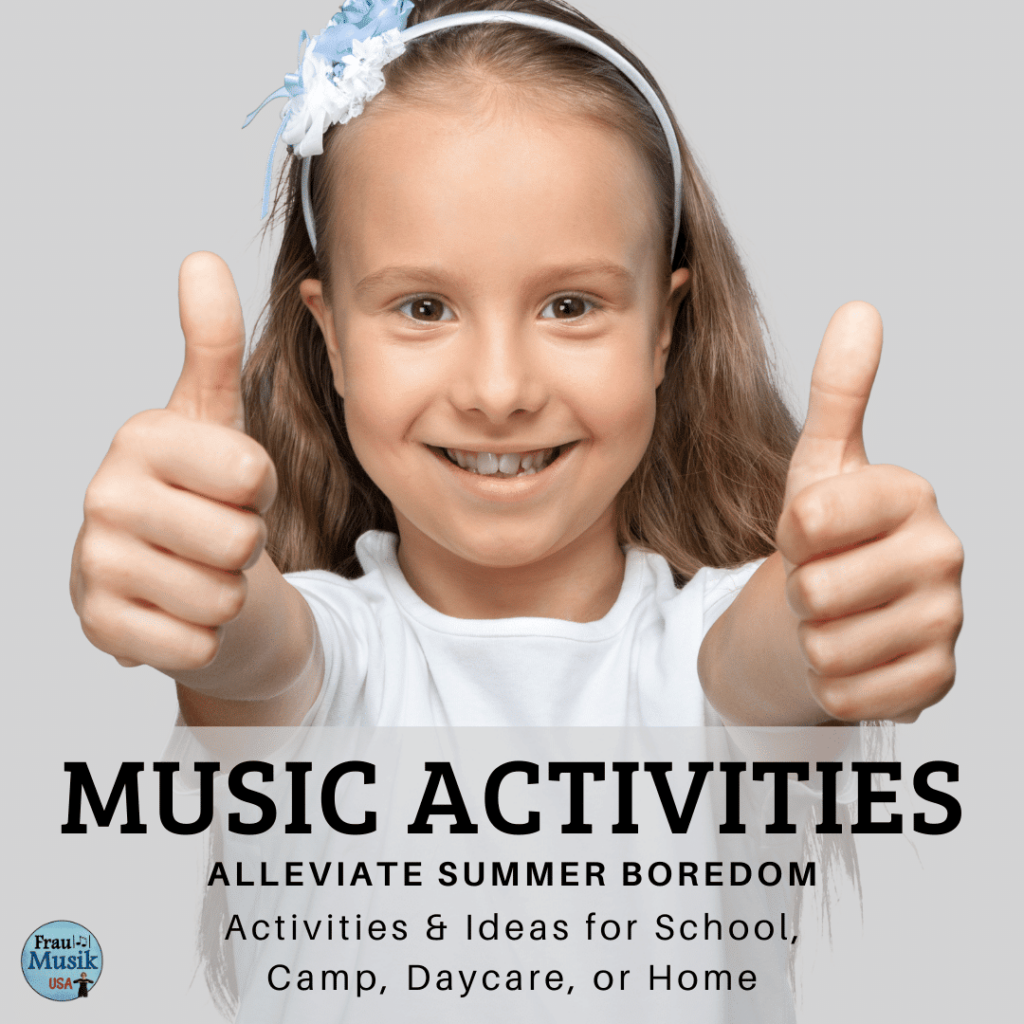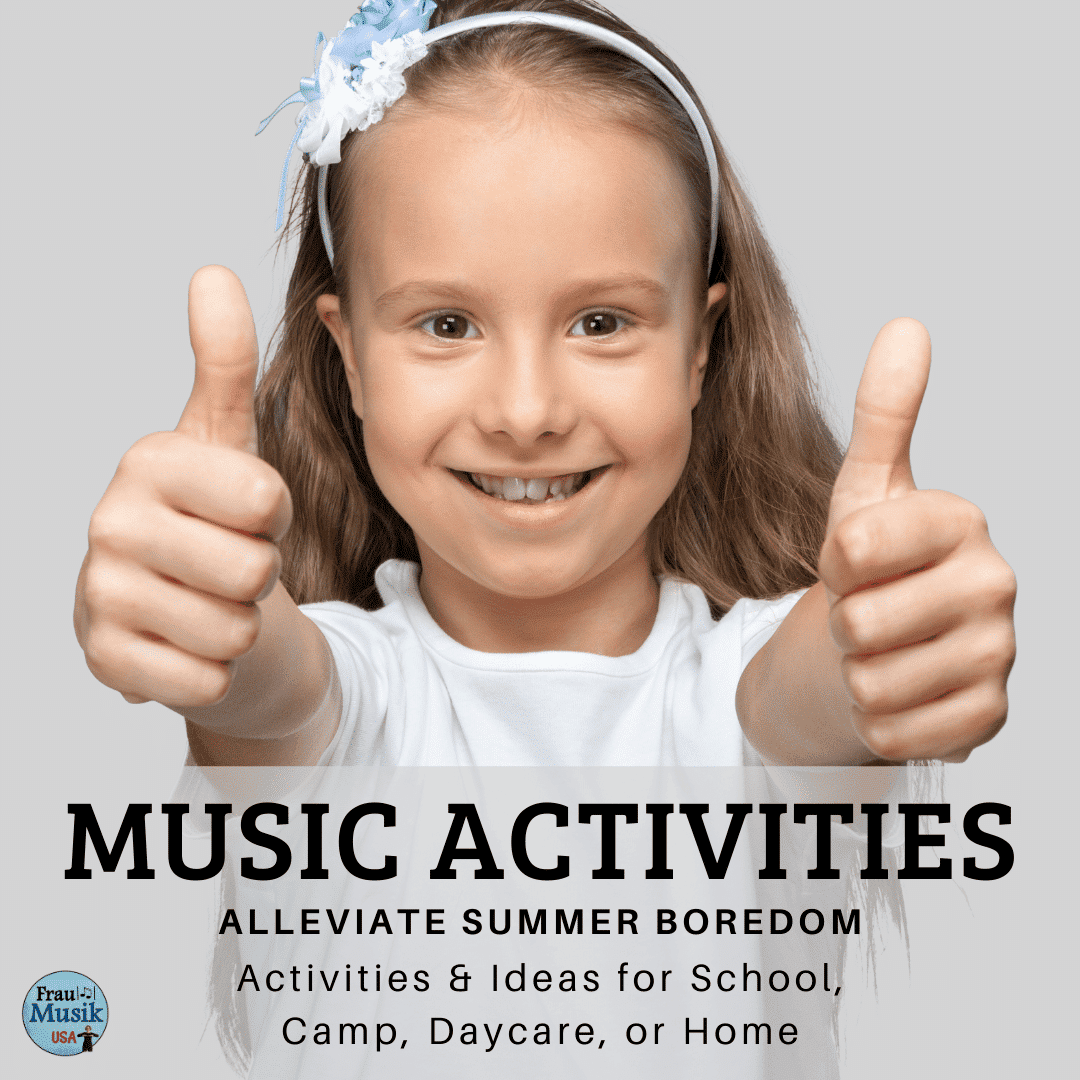 Puppet Show
Many children who are reluctant to be "on stage" and act in front of others will take on another persona behind a puppet. Puppets can be as simple as paper puppets or they may be very elaborate. Shadow puppets are another fun option.
Host a Recital, Concert, or Talent Show
Performances may be online or in-person. Contact a few friends or family members and set up a live in-person or online performance using Zoom, Google Meet, or another online platform.
Giving kids a goal and a date to work towards provides focus. Be sure to give them enough time to refine their performances, but not so much time that they lose interest. Help them schedule some rehearsal time each day.
Film a Movie or Music Video
This is a little different from a play because a movie will be filmed scene by scene. A play should be able to be presented live.
Every summer, my cousins would come and spend several weeks on our farm. We had a tradition of making a movie during every visit. The script was usually not thought completely through and the storyline developed as we filmed.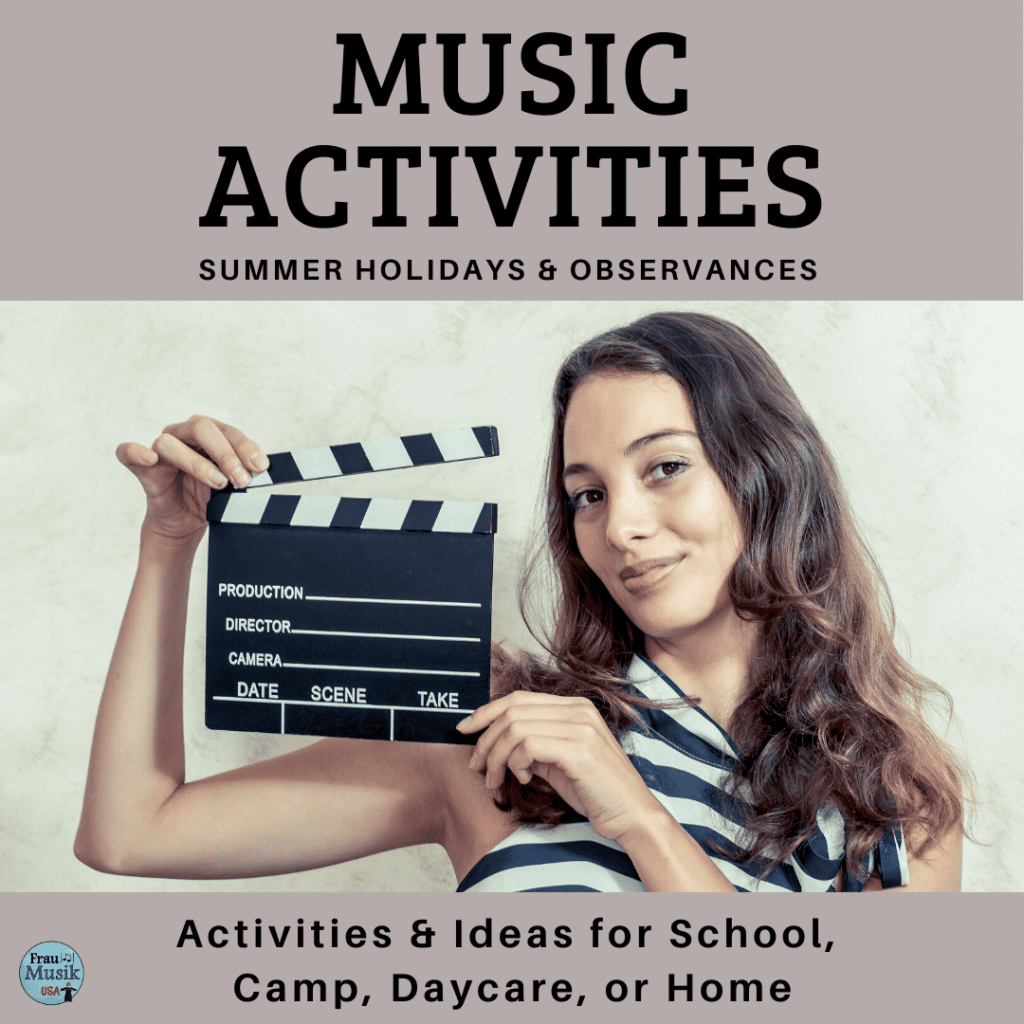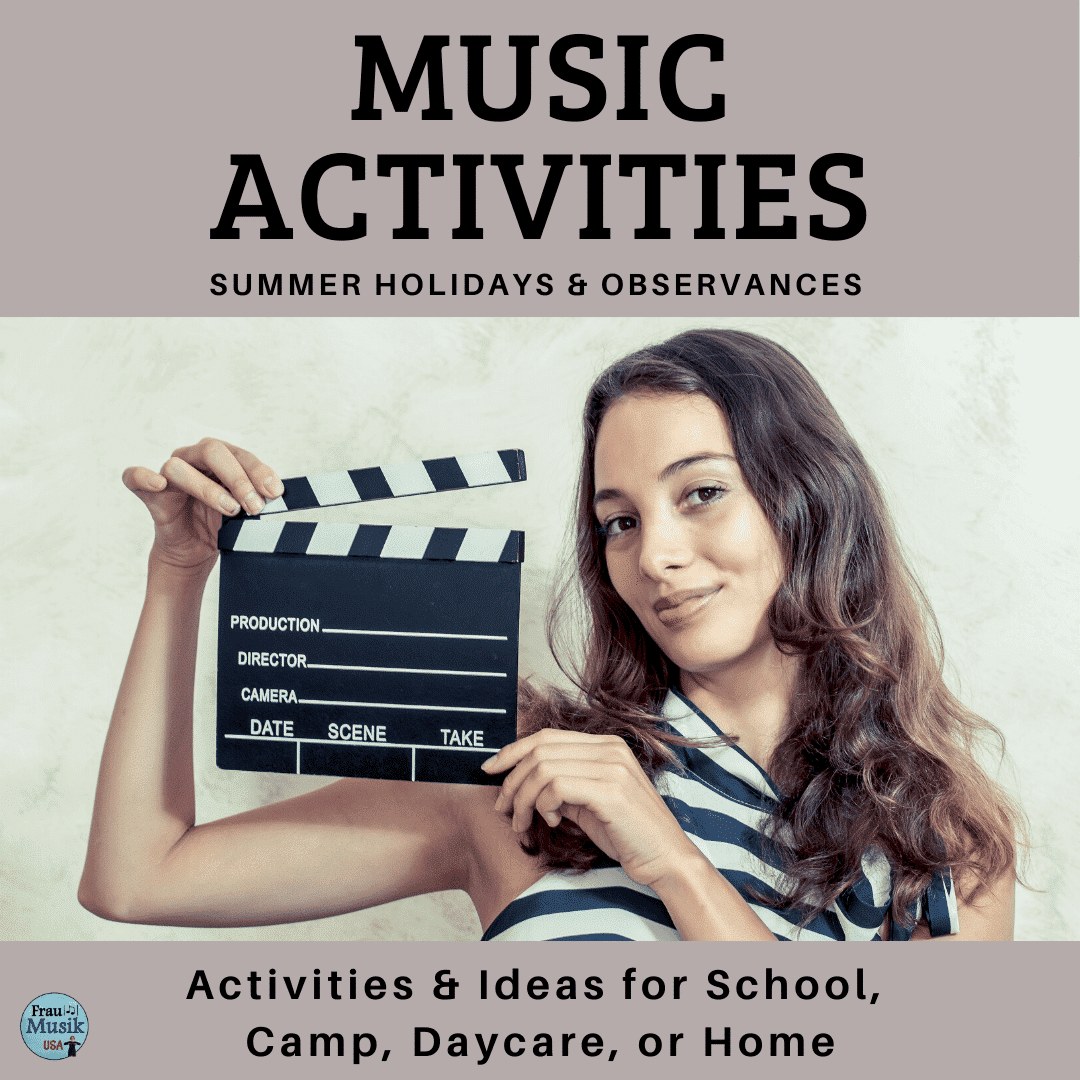 The twists and turns that our "plots" take made for some unusual and creative final projects. They were usually loosely based around the costuming and props we could scrounge up. Gather up some existing props, costumes, and some pencils and paper. Then, see what develops.
We still LOVE watching those videos. They are family keepsakes! Don't think your children are too old for this. We are in our second generation of making movies, although admittedly not as many as we used to. Now, our children are the stars.
Whether you are at school or at home, get your "movie stars" motivated and start filming!
Chrome Music Lab
Students may explore and experiment with all the fun features of Chrome Music Lab. Encourage them to create their own songs with the Song Maker feature. They may even want to create lyrics or use an existing poem and set it to music.
They may use their creations as background music for plays, films, or puppet shows. Or, maybe it could be presented as a part of a recital or talent show.
Summer is for Being Creative
Everyone's summer break is going to look different. However you are spending your summer, make time to be creative. Music activities for elementary students, middle school, and adults too can be the highlight of their days.
Be joyful. Be creative. Experience music.
---
More Fun Activities for Summertime and Beyond
Below are several dinner-time games and music video activities that we have gathered up for you. Enjoy!
Teacher Resources
Pin for Later