At the beginning of my teaching career, I was more than a little isolated. I had recently moved to a new community and did not have a good support system yet. There was no such thing as an online community where I could search for advice or support.
Because I was teaching in a small school system, I was the only elementary music teacher in the district. But, I had a very wise, unofficial mentor in Sue, our elementary P.E. teacher.
Sue would often give me little tidbits of good advice. She had built her P.E. program from the ground up and everyone in the district, including the high school teachers and coaches, recognized the importance of physical education in the elementary grades. In fact, several years before my arrival, Sue had convinced the district to schedule P.E. classes EVERY DAY for ALL elementary students. The school district was committed to the physical education program!
When I arrived, the elementary music program was floundering and there was little if any parental or community support for the program. With only two years of experience under my belt, I was in pretty deep.
Maybe some of you have found yourself in a similar situation. Read on for actionable steps to build advocacy for your elementary music program. If you are in the role of a mentoring teacher, please share this post with your mentee.
The Classes You Teach ARE Important!
Below is the most important thing that Sue taught me. I slowly began to understand what this meant for my music program. And, this phrase became a guiding force for my music program. It became the underlying philosophy of everything I did.
"Treat your classes as important and others will come to see them as important too."
Build Music Advocacy by Building Excellence
Building a culture of excellence doesn't happen overnight. It takes years. But you can make strides toward excellence EVERY SINGLE DAY. Some students, parents, and administrators will jump on board right away, while others will act as stumbling blocks. Do NOT let them trip you up.
You have a mission. Stay the course and keep working. Remember, your classes are important. Others will come to see that if you treat your discipline as important. The tips below provide a good start.
Be Efficient
Do not waste any time. Have everything ready to go and make sure every lesson is jam-packed. Students should be productively engaged from the time they walk in the door until the time they leave. (This also helps to prevent discipline issues. If you do not keep students busy, they will find something else to do.)
Perform Quality Music
You cannot expect your students to perform well on a piece they don't like. And if a piece is not one of your favorites, the kids will see through your facade. Pick quality music that has stood the test of time, or, new music that brings excitement, joy, a positive message, or meaning to your classroom.
Toot Your Own Horn, Quietly
Show, don't tell, the value of music to parents, other teachers, administrators, and board members. Below are some ways you can demonstrate the value of music to your students, your school, and your community.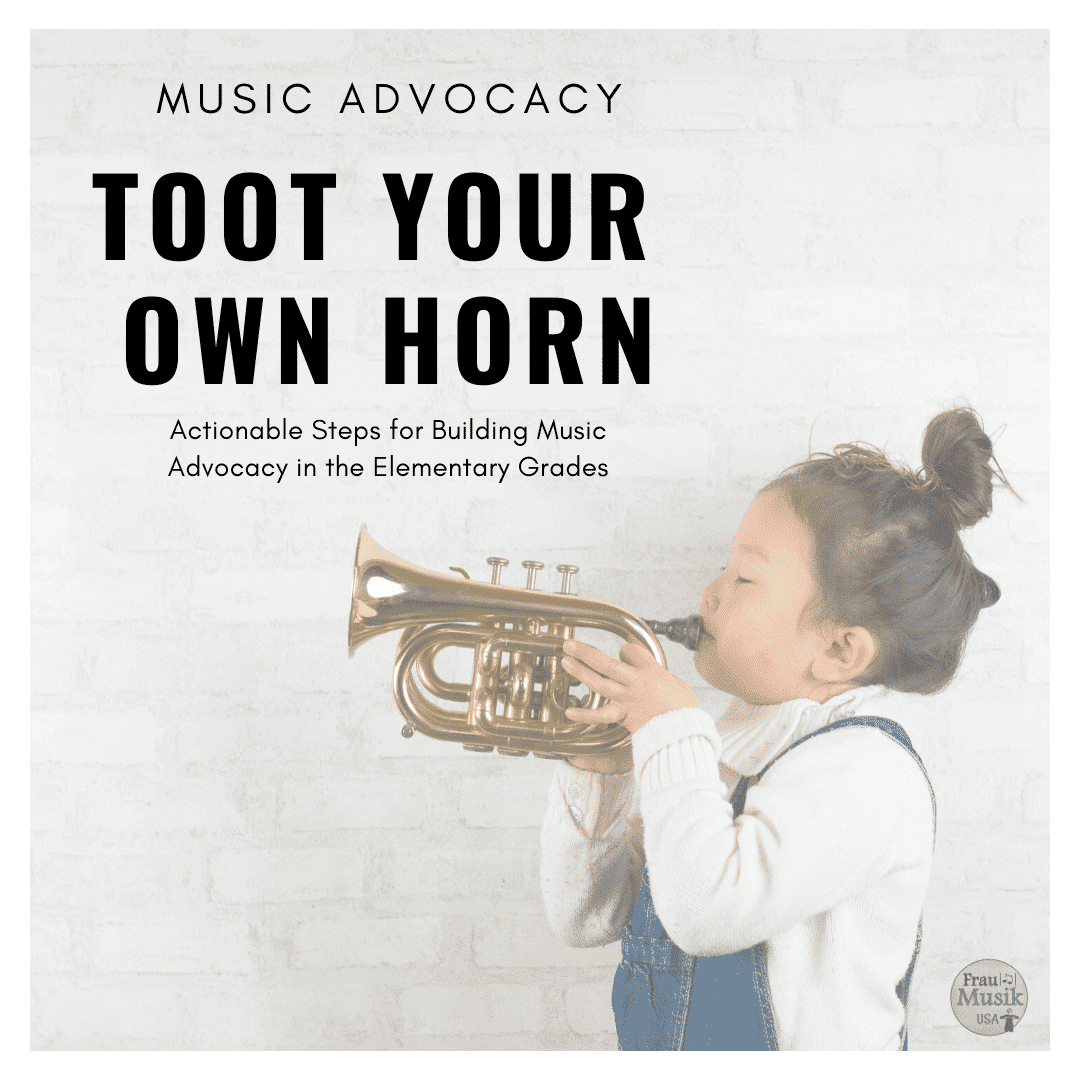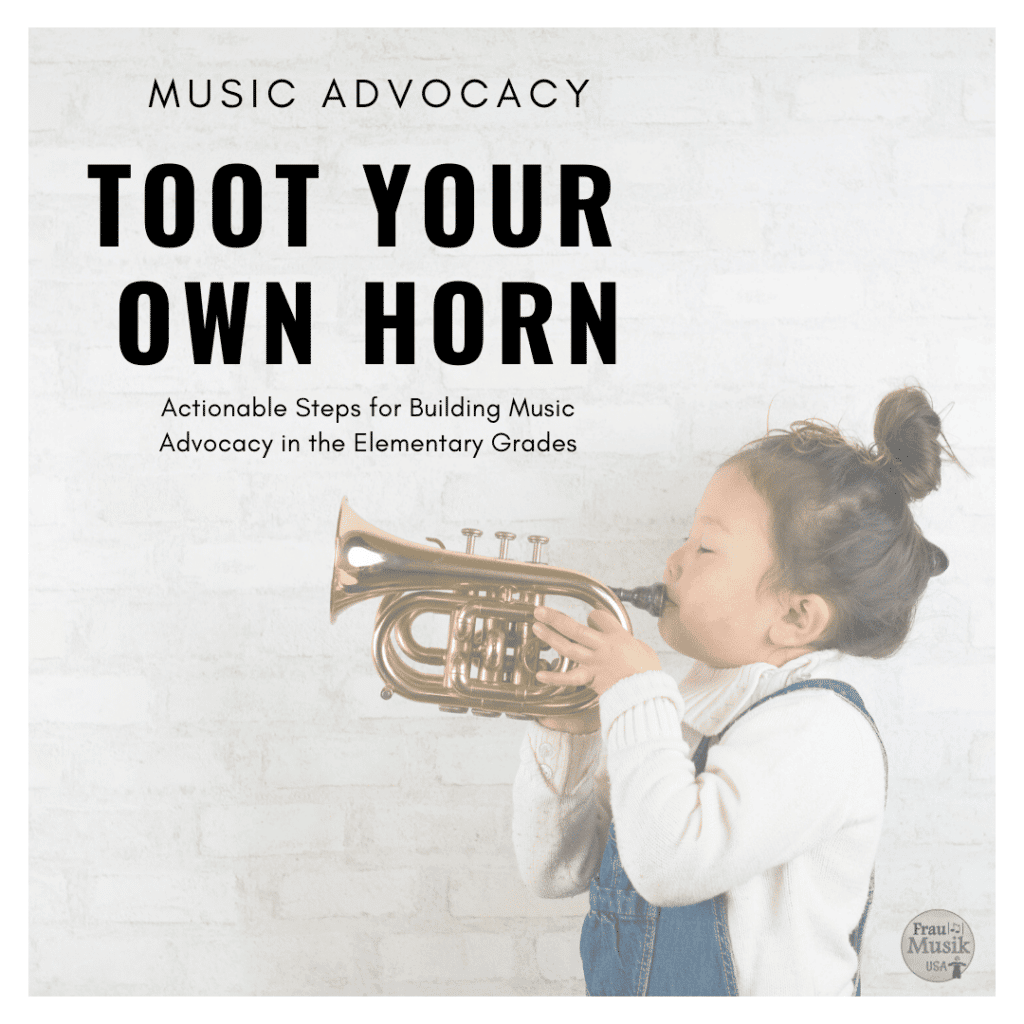 Maintain Your School Website
Your website is a valuable tool, both for teaching and for building music advocacy. Keep it updated with pictures, videos, and interactive music activities that draw students and parents to your site. Use every opportunity you can to "advertise" your website to your students, parents, and community.
Record and Post Classroom Performances
Your website is a great place to post videos of music class activities. After posting a video, I would often send the link to the classroom teacher. She would then distribute the link to parents via the Remind App. Often parents had watched and shared the classroom performance before the kids had even gotten home!
This is a great way to let your parents see what their child is learning in music class. Instrumental activities, Orff arrangements, songs with rhythm accompaniments, movement activities, etc. all are perfect for this purpose.
Making videos of students' classroom rehearsal and performance is a great way to record and celebrate student success.
Perform at School and Community Events
The possibilities are endless. Sing at festivals, nursing homes, PTO meetings, open a school board meeting, sing the national anthem at sporting events, etc. Get out there! Take every opportunity that comes your way. And, ask around to create your own performance opportunities.
Communicate
Communicate positively with students, parents, other teachers, secretaries, administrators, custodians, your coworkers, aides, cooks, and all other school personnel. Keep them in the loop. They need to be "in the know" about what is happening in your music program.
Coordinate with Middle School and High School Music Teachers
I am very aware that some of you may be K-12 vocal and instrumental music teachers. There may not be another music teacher in your district with which to coordinate. If you do have other elementary or secondary music teachers, they can be a support system for your program. You can and should be advocating for each other.
If there is no one else in your district, reach out to music teachers in neighboring districts. Set up your own informal support network in-person or online.
Paying it Forward
Thanks in large part to Sue, my P.E. teacher mentor, I was successful in developing the music program at my first elementary music position. After seven years, I moved on to a much bigger district with 11 elementary schools. Due to extenuating circumstances, that school had been without a music teacher for quite a while. I was also able to build a successful program at that school with a very different demographic.
Thanks to today's technological tools, you do not work in isolation. We are here to help guide you. Join this online community. When you do, you will be subscribed to our bi-monthly newsletter with helpful ideas and tips. And, you will receive periodic free resources.
Every school is unique with different demographics, but, there are overarching principles and techniques that will be effective everywhere. Remember, treat your music classes as important and others will come to see them as important too. It doesn't happen overnight, but it can start today.
---
3-Part Music Advocacy Series
This is the first post in a 3-part series on building music advocacy in the elementary grades. For more on developing music advocacy, click to see the posts below.
Pin for Future Reference